Home

Bikes
Service
About Koga
Beaumont breaks the record for cycling from Cairo to Cape Town
Scottish adventurer Mark Beaumont has set a new world record time for cycling from Cairo to Cape Town. Beaumont completed the grueling journey alone on his KOGA Solacio Disc road bike in exactly 41 days, 10 hours and 22 minutes.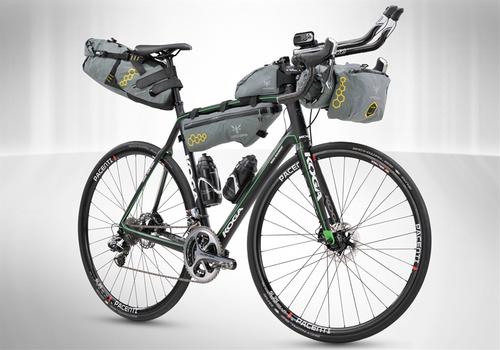 In those six weeks he cycled 10,882 km during which time he spent 439 hours in the saddle. Beaumont averaged 257 km per day, and in the last week he even averaged more than 320 km per day! Long distance cycling always presents challenges, but the conditions in Africa are almost unbelievable when taking into account the condition of the roads, the poor availability of food and the many troublesome border crossings.
Mark Beaumont: "On this trip I really knew that my limits would be tested, both physically and with regard to the equipment. This is the reason why I chose a racing bike with narrow tires, hydraulic disc brakes and Shimano Dura-Ace Di2 shifting. The equipment for this journey had to be robust but also lightweight, given the number of kilometers that I had to make each day. KOGA provided me with a Solacio disc that withstood the worst conditions I have ever encountered. I would have been unable to break this record without KOGA's incredible attention to detail. If you check out my KOGA after finishing, it still looks like a new bike! "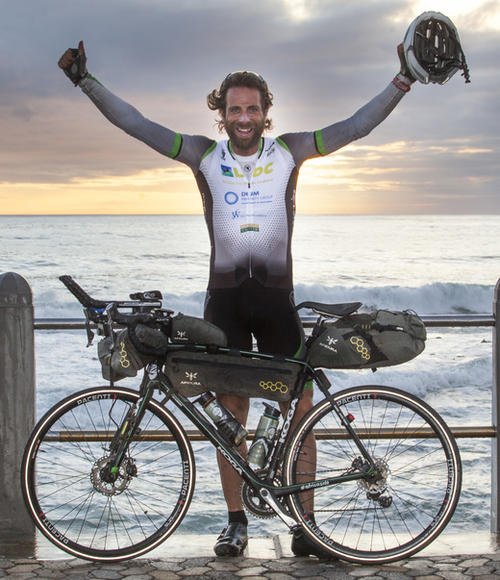 The proceeds of this successful record attempt will be donated to Orkidstudio: an organization dedicated to helping children and communities worldwide through innovative architecture and construction methods. For more information: orkidstudio.co.uk
For more information on Mark Beaumont: www.markbeaumontonline.com