Home

Bikes
Service
About Koga
80 days
F3 2.0
The ultimate blend of sportiness and style
Prices DKK 8999
Sporty super smooth-welded frame. The bike has a super clean look through the use of KOGA Crown Connect technology, in which the headlamp, mudguards, front fork and lighting cables are perfectly integrated. The cable for the rearlight is completely run internally through the front fork, the frame and the rear carrier.
KOGA lightweight aluminium fork.
Assembled with highly reliable Shimano Deore components.
More benefits
Media
F3 2.0
Sporty version of the KOGA F3 series thanks to its light weight, 30 gears and stylish 'understated' design.

Benefits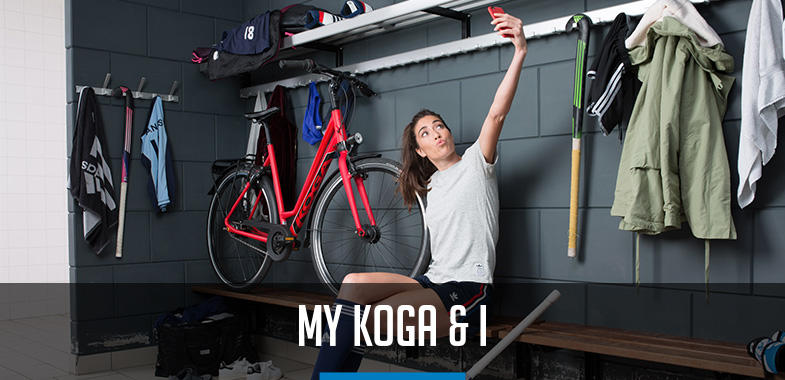 MY KOGA & I #03
"Feels like an extension of myself."
If the weather is good I ride my bike to the club we're playing at. It's an excellent warm up. Waking your body up before the game. I always feel good when I arrive. Relaxed, yet focused. I love my KOGA F3.
Read more on mykogaandi.com
Features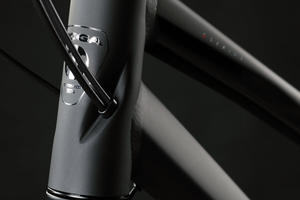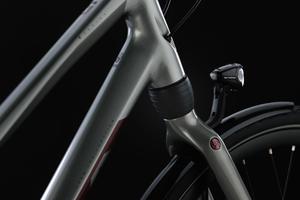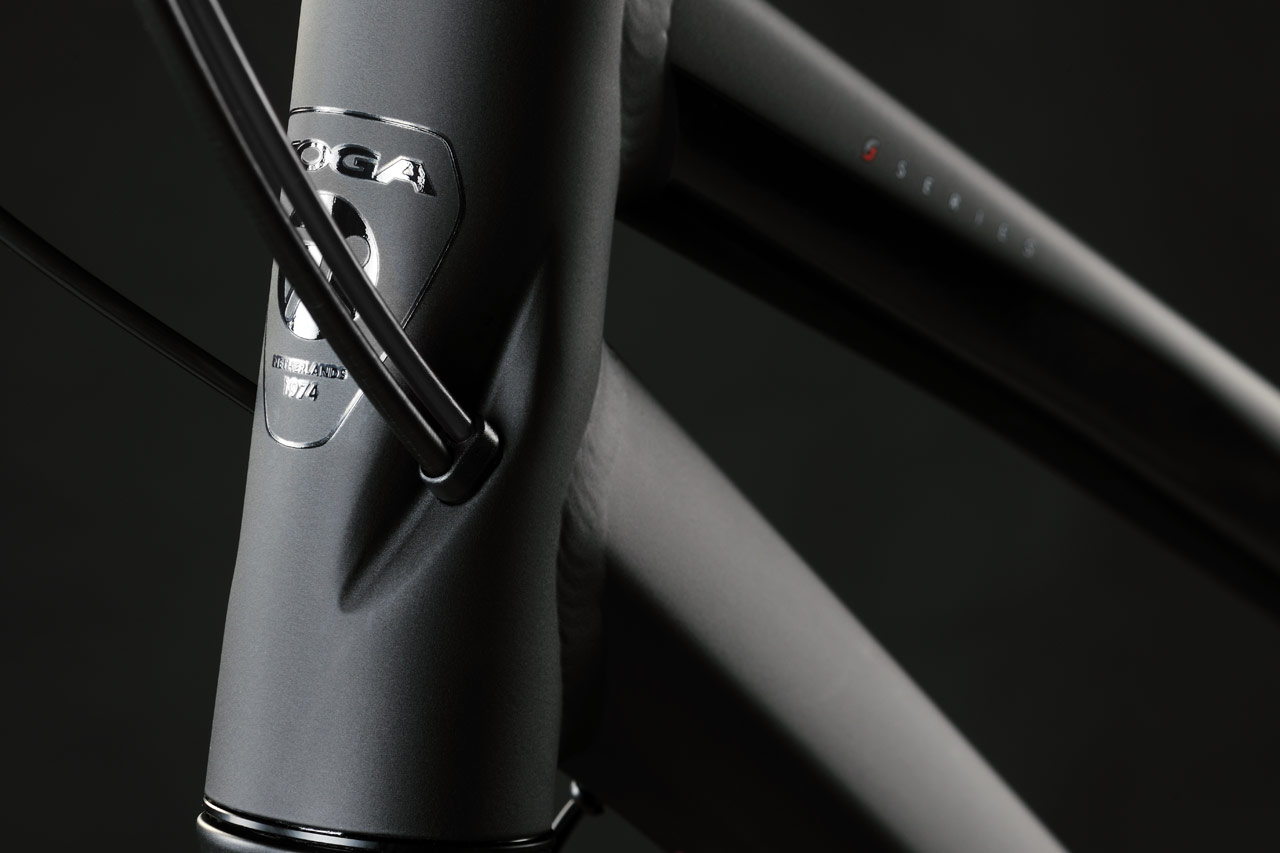 Cable integration
Beautiful and functional integration of the switch, brake lights and cables. As a result, the cables are better protected from the weather. Moreover, the bike is easier to keep clean and has an improved sleek appearance.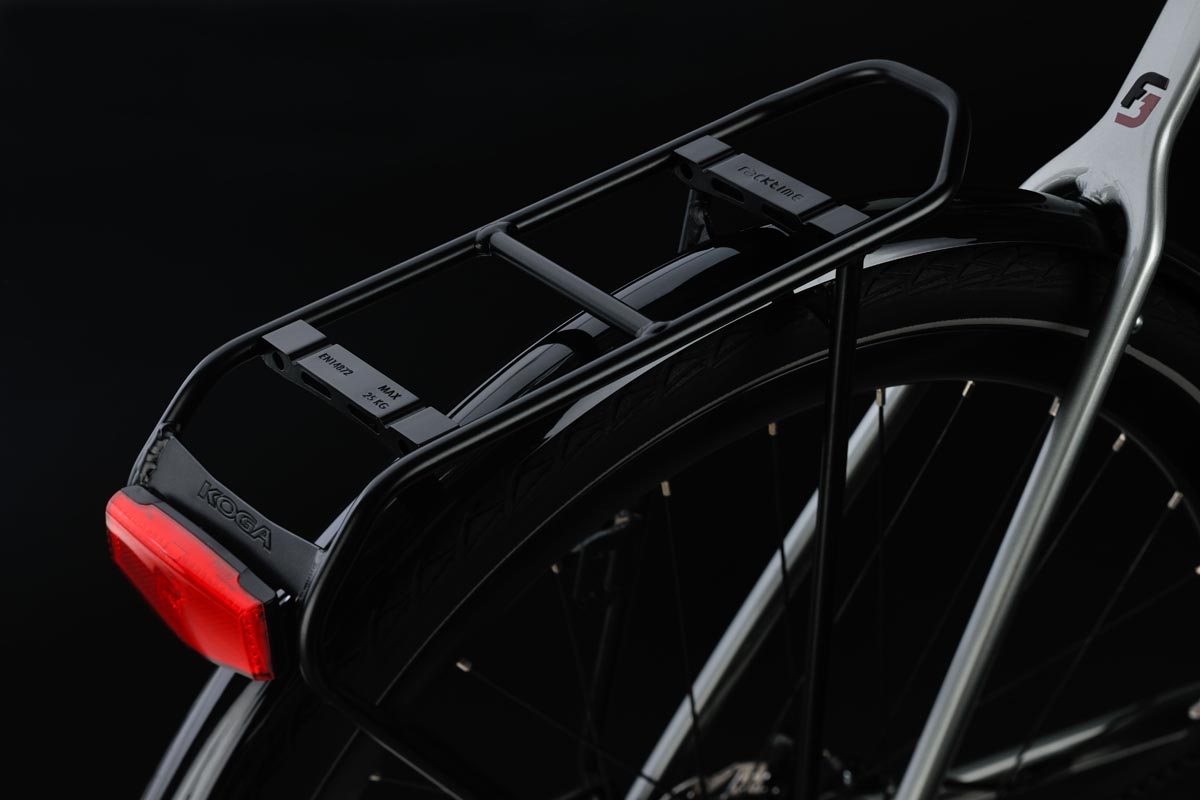 F3: rear carrier
The rear carrier of the KOGA F3 series is elegantly mounted by means of a hidden structure on the underside of the mudguard. The weight of the support and load is resting on the frame and not on the mounting bolts. The cable for the rear light is integrated into the rear carrier.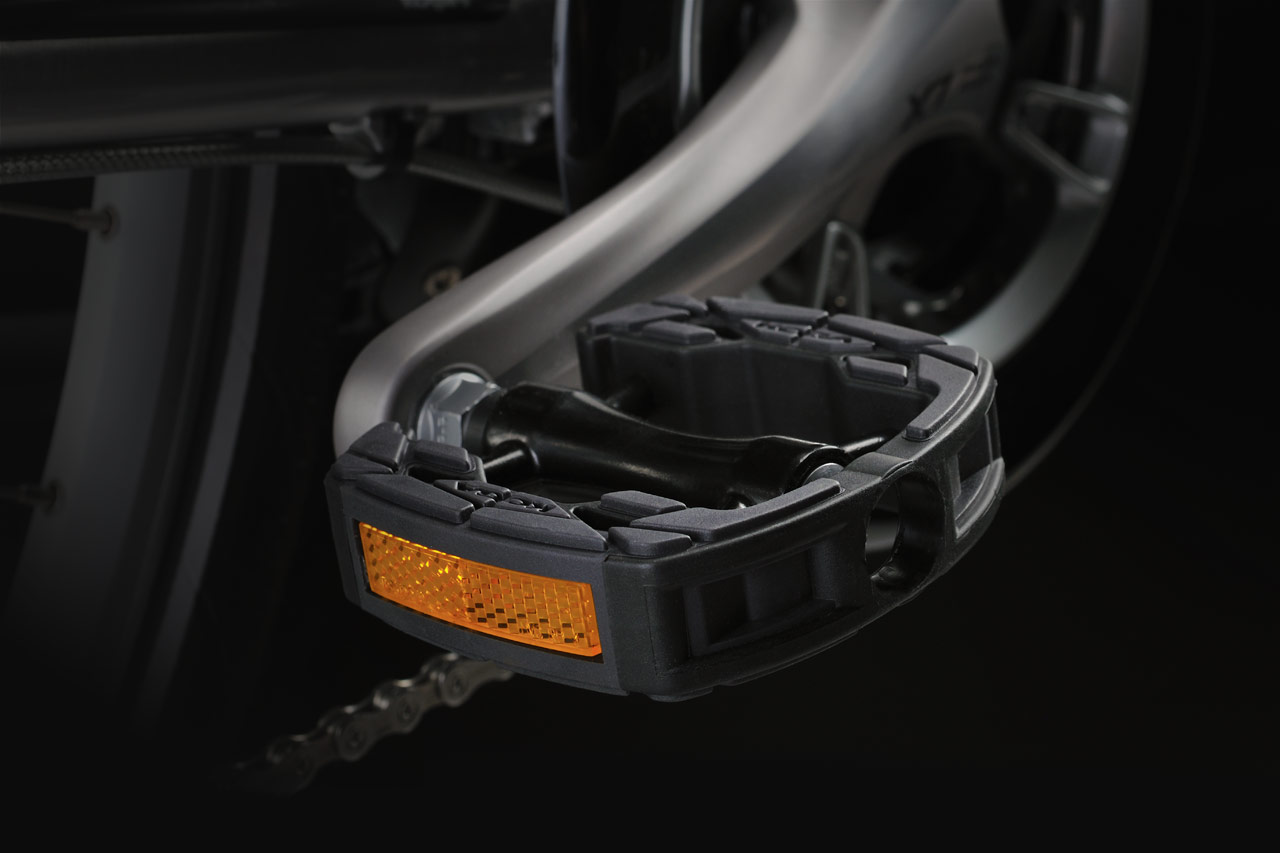 SoleMate pedal
KOGA's SoleMate pedal ensures that the ideal foot position is automatically adopted. The concave shape of the pedal encourages the pedalling with the ball of the foot rather than the instep. The pedalling is therefore made more efficient.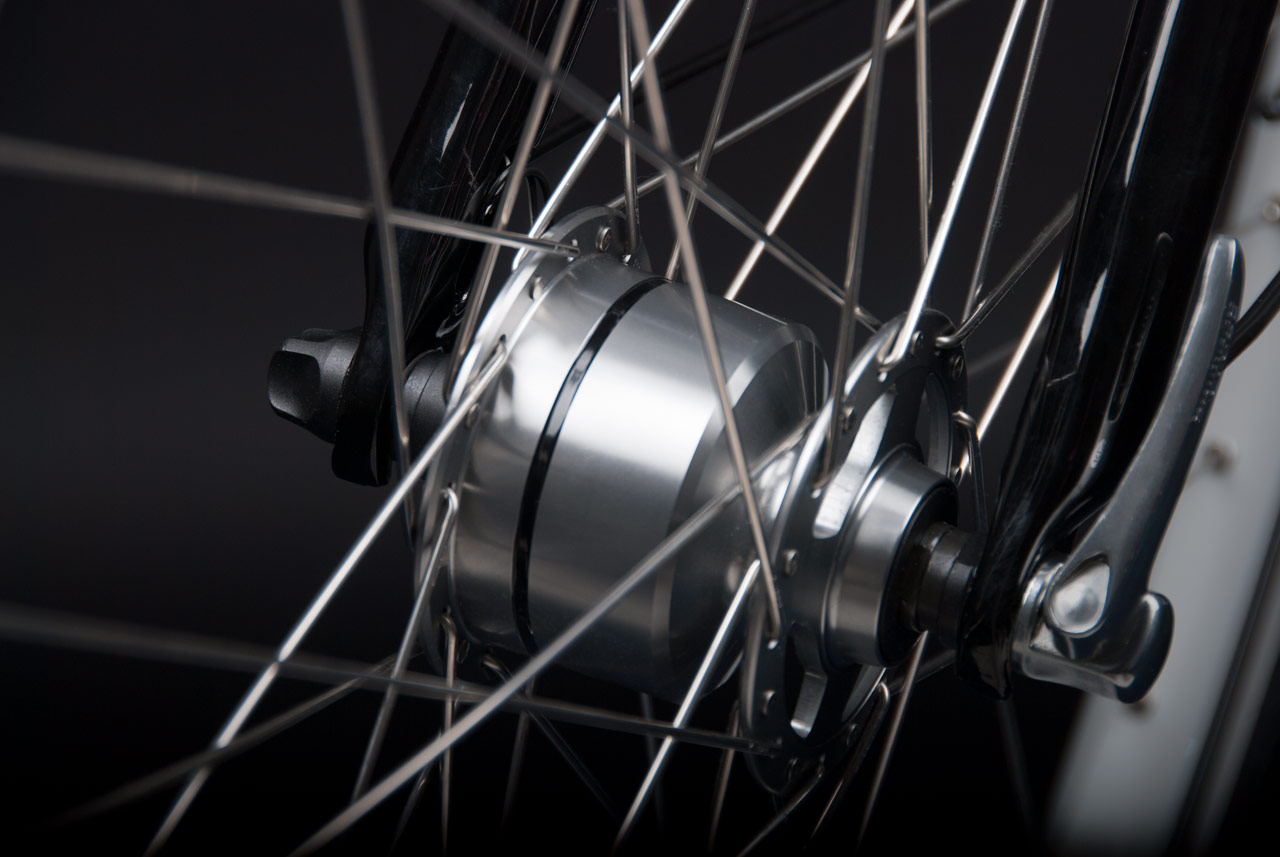 Hub dynamo
A hub dynamo provides power to both the headlamp and rear lights. A sustainable and environmentally friendly solution with the additional resistance being negligible.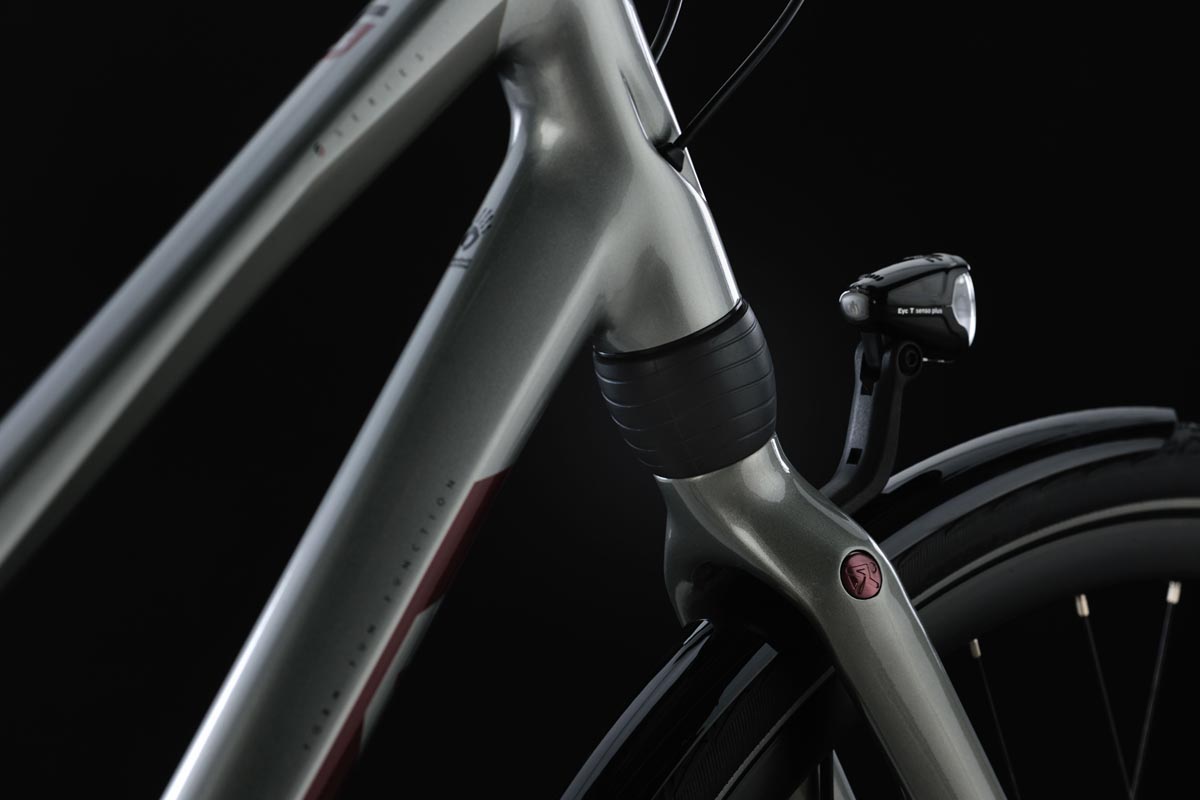 Crown Connect
KOGA Crown Connect technology, with the headlamp, mudguard,front fork and lighting cables perfectly integrated.

Specifications
Front fork sort
Aluminium
Rear brake type
Alivio T4000
Tyre type
Puncture-proof tyres