Home

Bikes
Service
About Koga
SuperMetro
Naked bike with individualistic frame design and a minimalistic look
Prices DKK 9999

Sporty smooth-welded frame. The tubes are made of triple hardened aluminium, resulting in an extra strong and lightweight frame.
KOGA lightweight aluminium fork.
Highly durable and low-maintenance Shimano Nexus 8 speed hub gear.
More benefits
Media
SuperMetro
Trendy "naked bike" for cyclists who want to move through the "urban jungle" quickly and in style. With a unique frame design and top quality finish with superb attention to detail.

Benefits
Low maintenance Gates CDN belt drive. The belt always runs smoothly and has a longer life span than a chain.
Powerful Tektro hydraulic disc brakes.
Eccentric bottom bracket for easy tensioning of the belt.
Upgrade kit with luggage carrier, mudguards and battery lighting is available at your KOGA dealer.
Features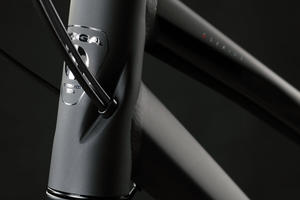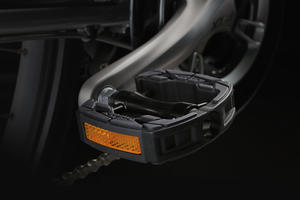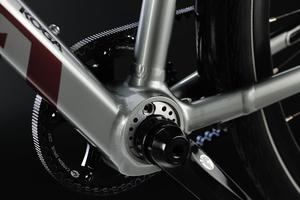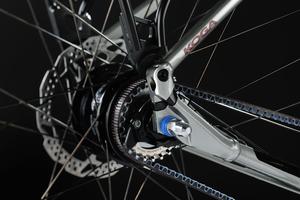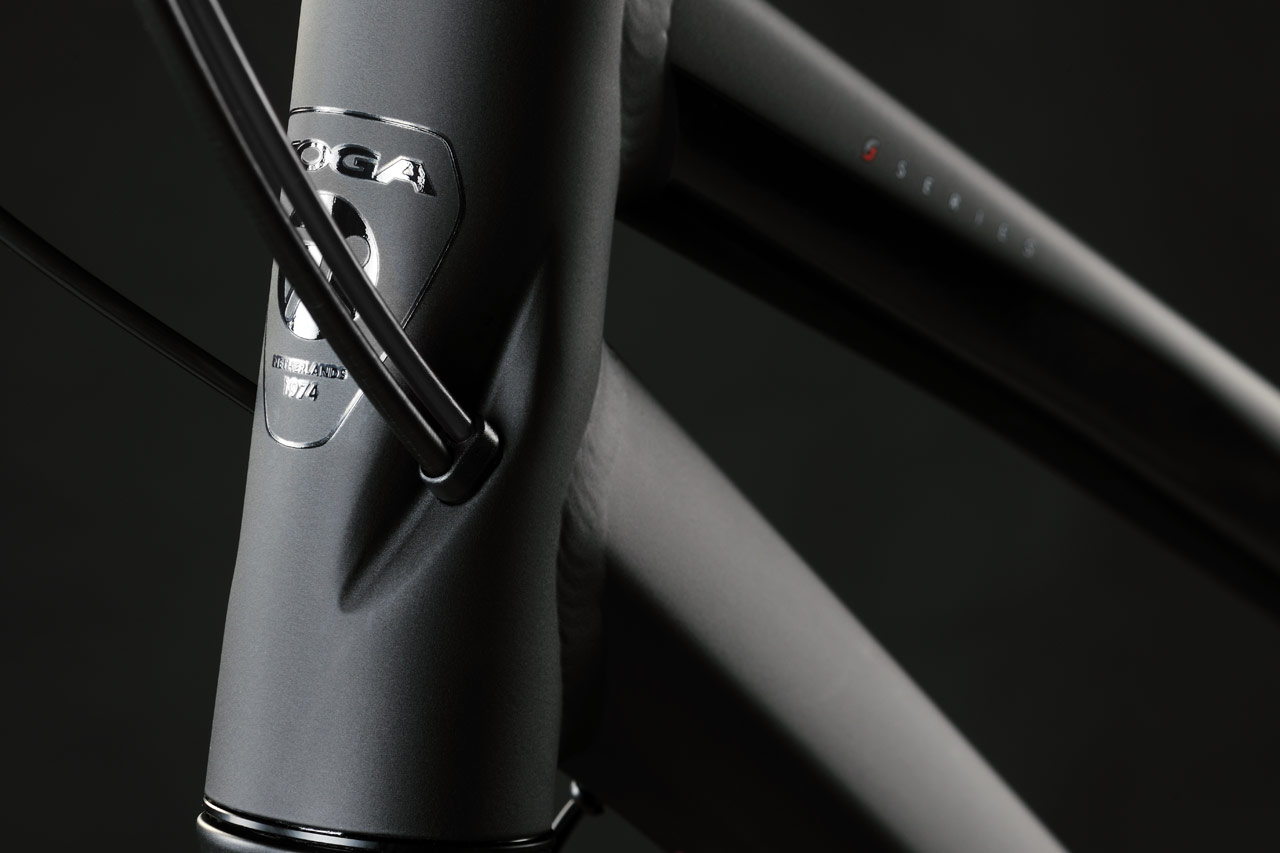 Cable integration
Beautiful and functional integration of the switch, brake lights and cables. As a result, the cables are better protected from the weather. Moreover, the bike is easier to keep clean and has an improved sleek appearance.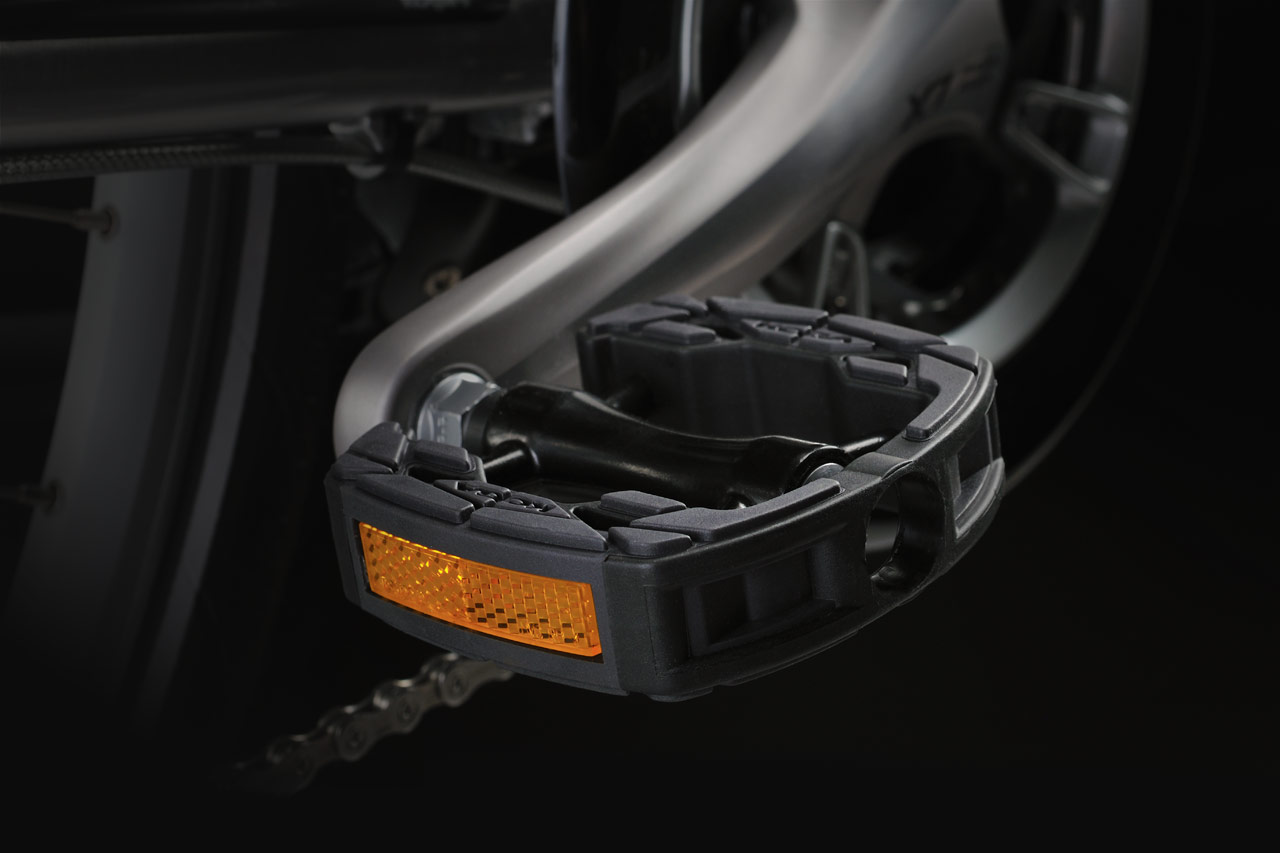 SoleMate pedal
KOGA's SoleMate pedal ensures that the ideal foot position is automatically adopted. The concave shape of the pedal encourages the pedalling with the ball of the foot rather than the instep. The pedalling is therefore made more efficient.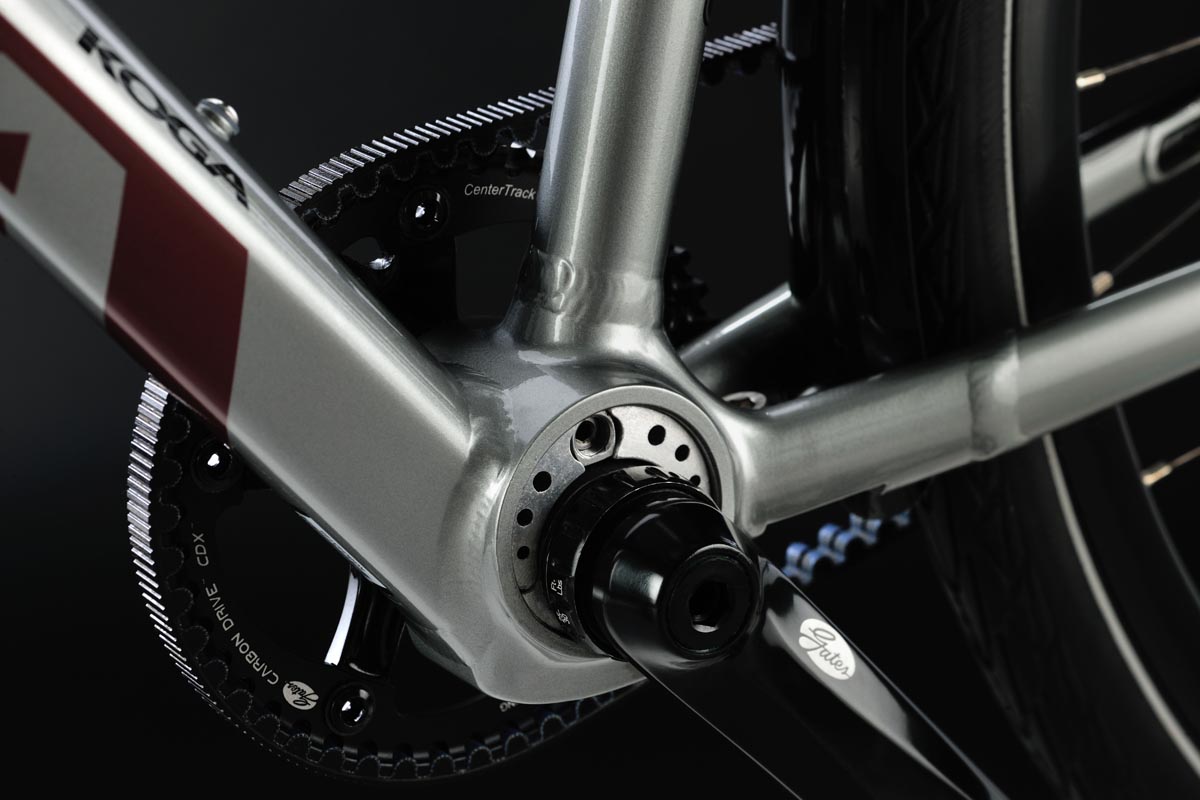 Eccentric bottom bracket
The eccentric bottom bracket for easy tensioning of the belt or chain.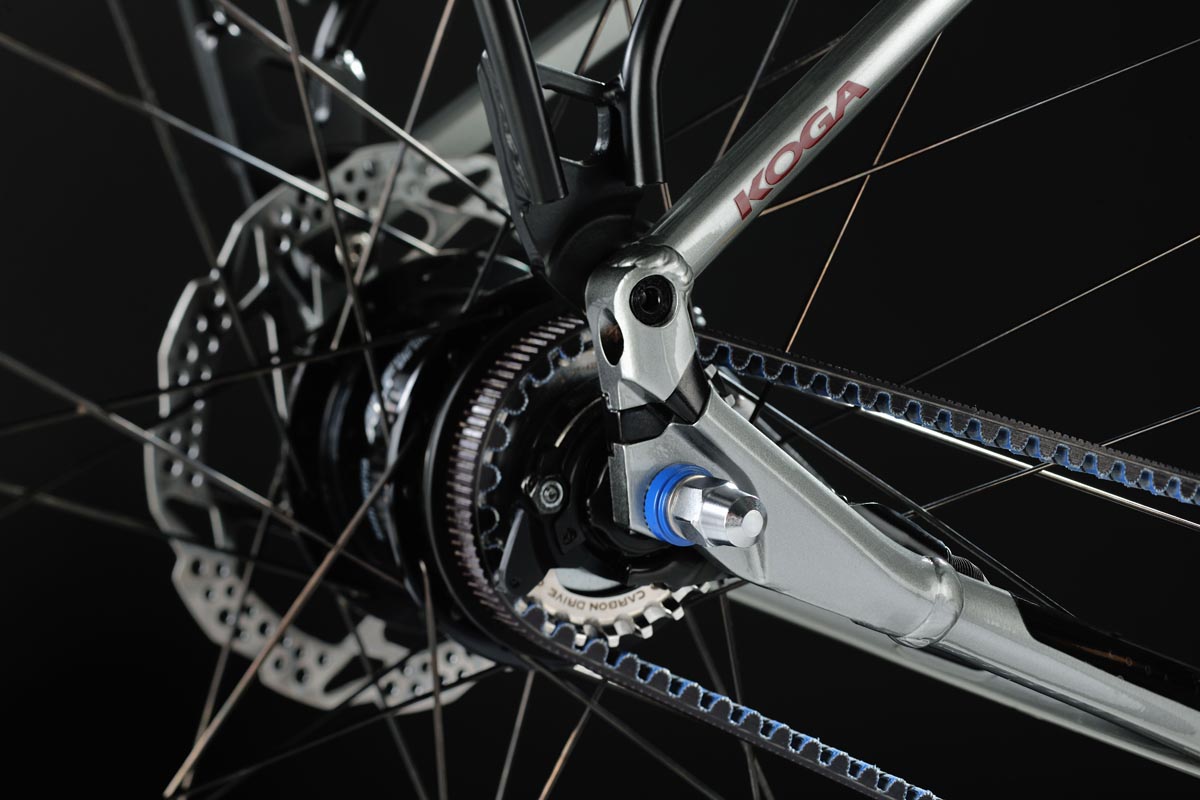 Split frame
A split frame is necessary for mounting a belt. For this reason, KOGA has developed a unique form-fitting connection. This ensures that the fit is not only tighter, but it also improves the power distribution.

Specificaties
Front fork sort
Aluminium