Home

Bikes
Service
About Koga
E-Nova Automatic
Automatic and continuous gear shifting
Prices DKK 27999

Super smooth-welded aluminium frame; for an elegant appearance without visible welds. The gears, braking and lighting cables plus electrical components are perfectly integrated for the optimal protection against the different weather conditions. This also adds to the sleek appearance.
Luxurious KOGA Feather Shock front fork suspension and suspension seatpost for added comfort.
Powerful Bosch motor, placed in the middle of the bike for the ideal weight distribution and very good handling.
More benefits
Gemiddelde actieradius
ca. 130 km in (ECO-mode)
Motorpositie
Motor in het midden. Het aantal Nm geeft de koppel van de motor weer.
Uitneembare accu
Geïntegreerd in de achterdrager. Prijs accu: € 859,-
Media
E-Nova Automatic
Comfort certainly applies to the KOGA E-Nova Automatic. The Enviolo Automatic hub gear system switches automatically and is easily adapted to your personal riding style.

Spotlight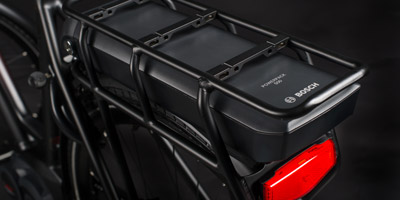 De accu is één van de belangrijkste onderdelen van de E-bike, omdat deze bepaalt welke afstand je met ondersteuning kunt afleggen.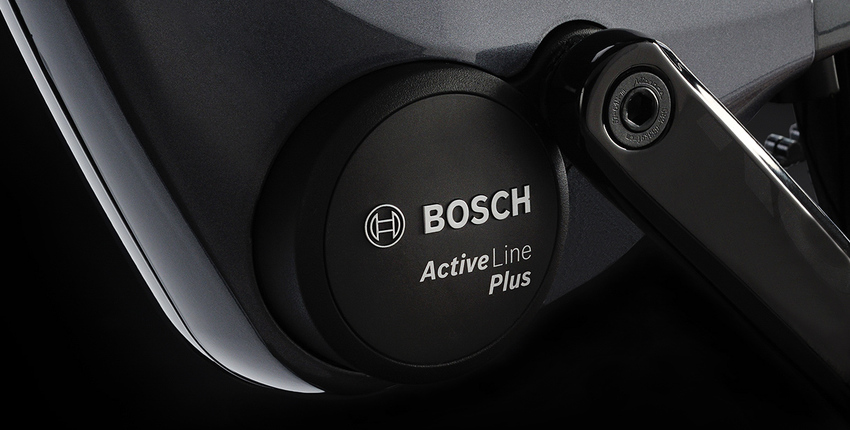 Onze E-bikes met Bosch-technologie zijn uitgerust met verschillende type Bosch-motoren.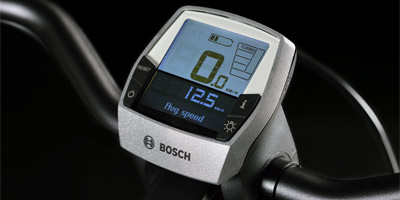 De Intuvia display is gemakkelijk te bedienen waardoor je snel en overzichtelijk de belangrijkste gegevens ziet.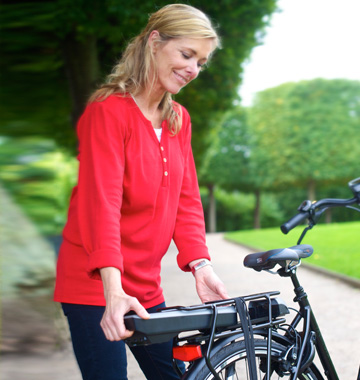 Bosch PowerPack accu
Type accu
KOGA E-bikes met Bosch-technologie zijn voorzien van een Bosch accu die je op verschillende locaties van de fiets kan terugvinden. De accu's zijn gemonteerd in de achterdrager of op de onderbuis. Ook zijn er accu's die volledig in de onderbuis zijn geïntegreerd. Alle accu's zijn gemakkelijk uit- of afneembaar

Capaciteit van de accu

De KOGA E-bikes met Bosch-technologie zijn voorzien van een type Bosch Powerpack, of Powertube accu. Bij sommige E-bikes heb je een accukeuze, hierbij heb je een keuze uit verschillende capaciteiten. De Bosch E-bikes zijn uitgerust met een 300Wh, 400Wh, 500Wh of 625Wh accu. Je kiest de accu die bij jouw fietsgedrag hoort.
Het aantal Watturen (Wh) kan gezien worden als de "tankinhoud" van de fiets. Over het algemeen kan gesteld worden: hoe hoger het aantal Watturen, hoe groter de actieradius.
Het verschil tussen de type accu's
Er zijn drie verschillende soorten Bosch accu's. De Powerpack bestaat uit een variant die gemonteerd is in de achterdrager en op de onderbuis. Hiervoor geldt de accukeuze, zodat je zelf kan bepalen hoever je wilt fietsen. De Powerpack vind je ook terug op de onderbuis. Het voordeel van deze locatie is dat je een perfecte gewichtsverdeling hebt op de E-bike, vanwege de centraal geplaatste motor en accu. De Powertube is naadloos geïntegreerd in de onderbuis, waardoor je bijna niet meer ziet dat je op een E-bike rijdt.
Omgang met accu
De levensduur van de accu kan worden verlengd als deze goed wordt behandeld en bij de juiste temperaturen wordt bewaard. Lees het instructieboekje voor meer aanwijzingen. Met toenemende ouderdom zal de capaciteit van de accu echter ook bij goede verzorging afnemen. Een duidelijk kortere gebruiksduur na het opladen geeft aan dat de accu versleten is. Je kunt de accu vervangen. Wil je meer weten over de onderhoud van je accu? Bekijk dan deze video.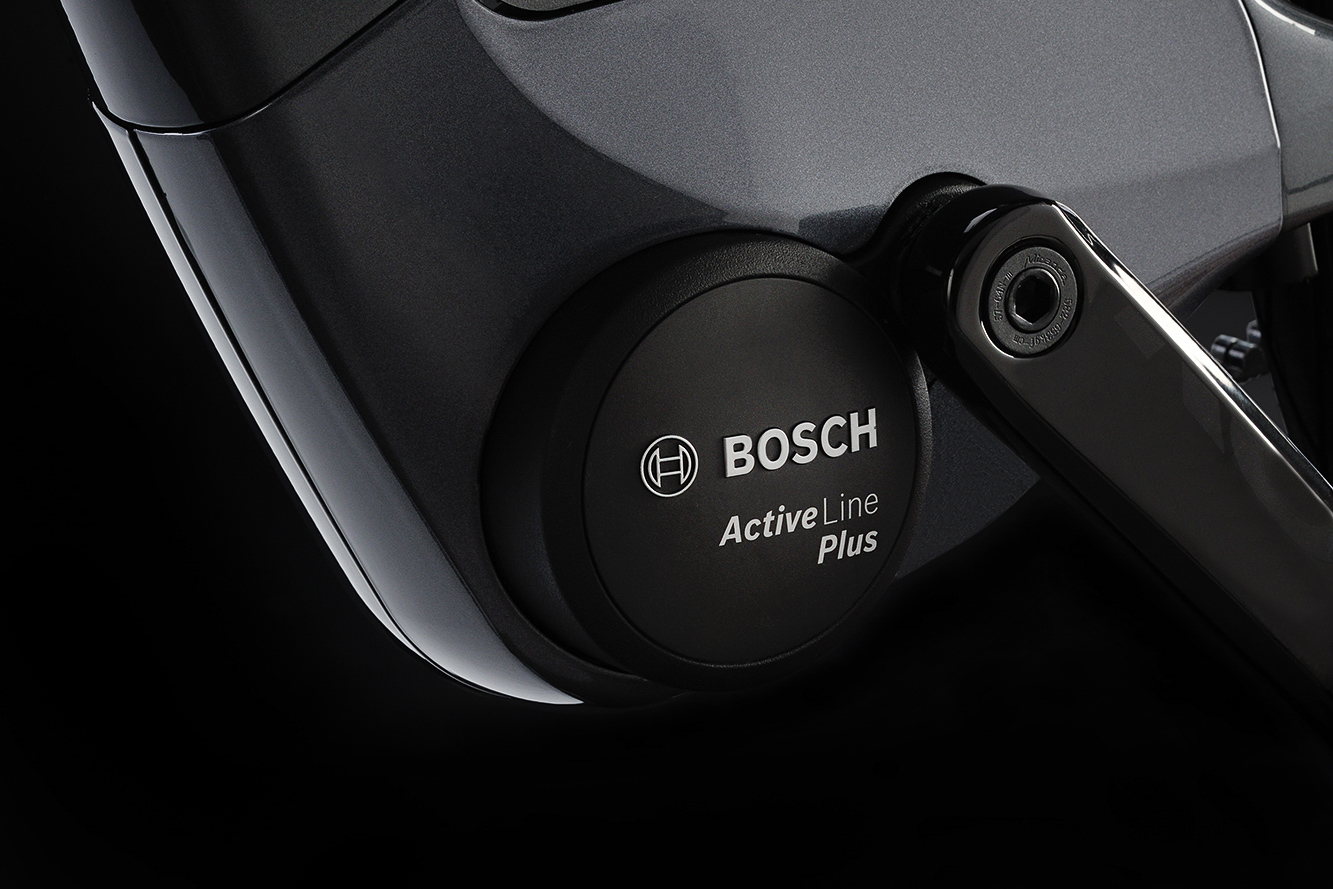 Bosch motor
Onze E-bikes met Bosch-technologie zijn uitgerust met een Bosch Performance Line, Performance Line CX, Active Line of Active Line Plus motor. Het 3-sensoren-systeem meet 1000 keer per seconde aan welke ondersteuning de fietser behoefte heeft. Daarnaast is de motor krachtig genoeg om ook in de bergen voor veel fietsplezier te zorgen.

Plaats van de motor
De Bosch motor is gemonteerd bij de trapas, naadloos geïntegreerd in het KOGA frame. De middenmotor geeft de fiets een betere gewichtsverdeling en samen met het lage zwaartepunt zorgt dit voor stabiliteit.
Koppel van de motor
Het koppel van de motor wordt aangegeven in newtonmeters (Nm). Hoe meer newtonmeter (Nm), hoe krachtiger de ondersteuning. De KOGA Bosch-fietsen zijn uitgerust met een motor met 48 Nm, 50 Nm, 65 Nm of 75 Nm.
Benefits
The easily removable battery is elegantly integrated into the slim rear carrier.
Bosch Intuvia display gives a clear view of all the available information. Can be operated right next to the handle.
With the Enviolo Automatic hub gear system your own custom cadence is maintained, regardless of your speed and conditions. Makes gear changing entirely unnecessary.
Reliable and powerful Magura hydraulic rim brakes.
Features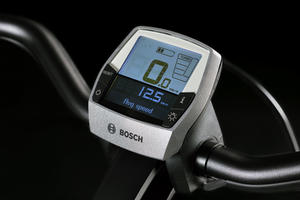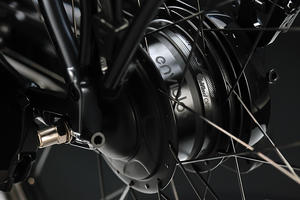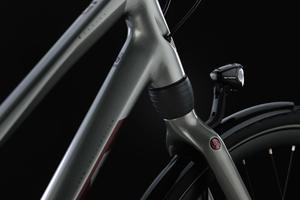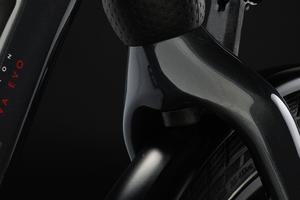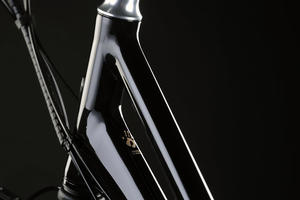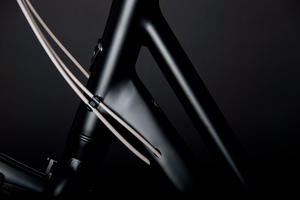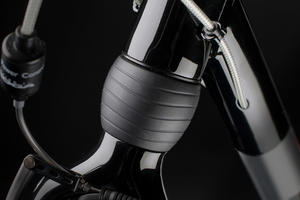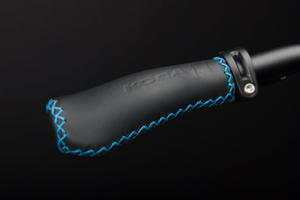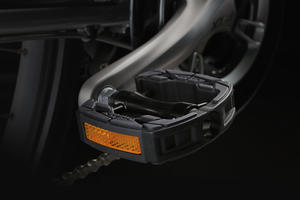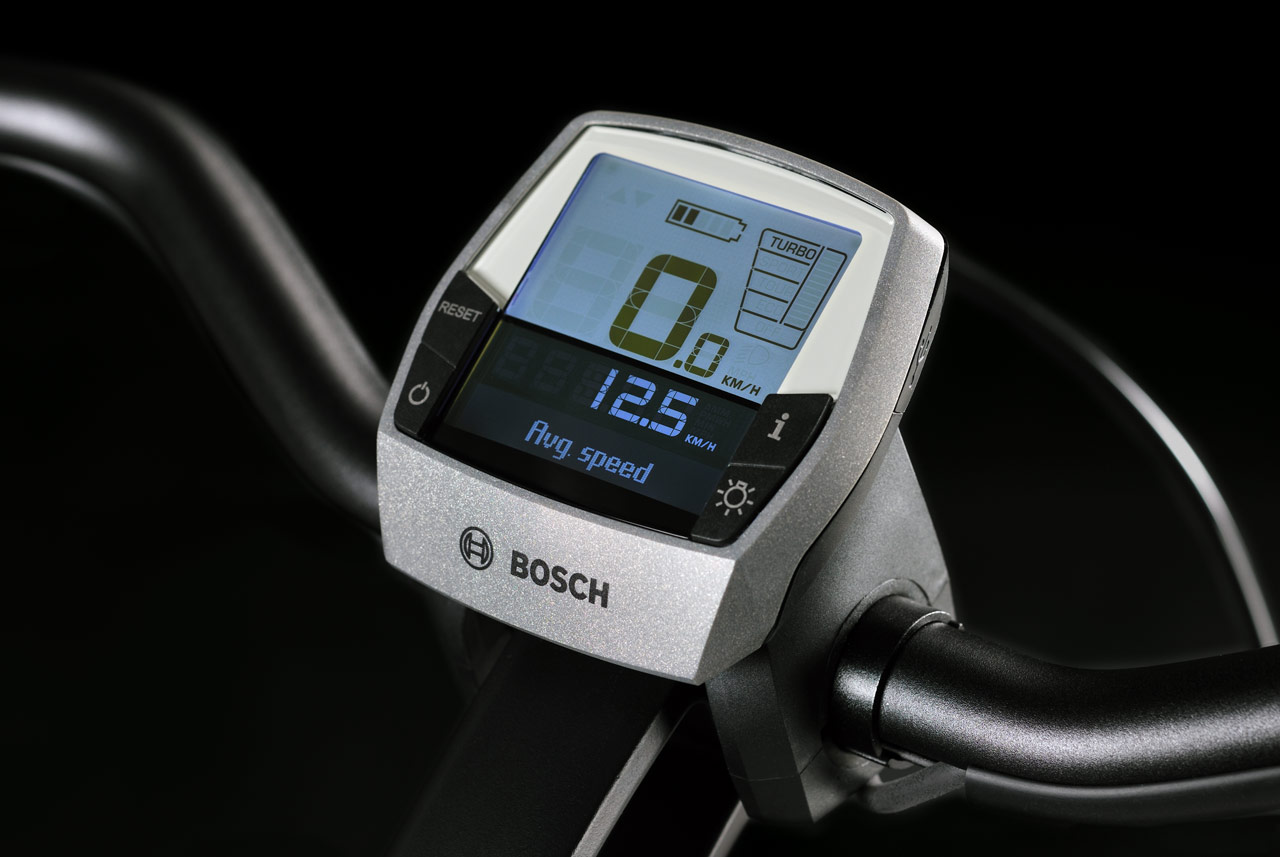 Intuvia display
The Intuvia display with its remote control unit facilitates the simple, safe and intuitive operation during each trip. With all available information being clearly displayed.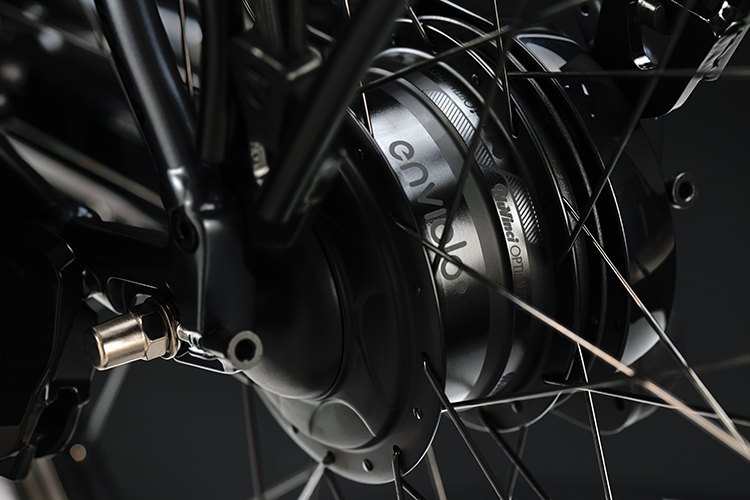 Enviolo Automatic
The Enviolo Automatic hub gear system provides automatic, stepless shifting - even under the toughest conditions - for the most comfortable ride ever!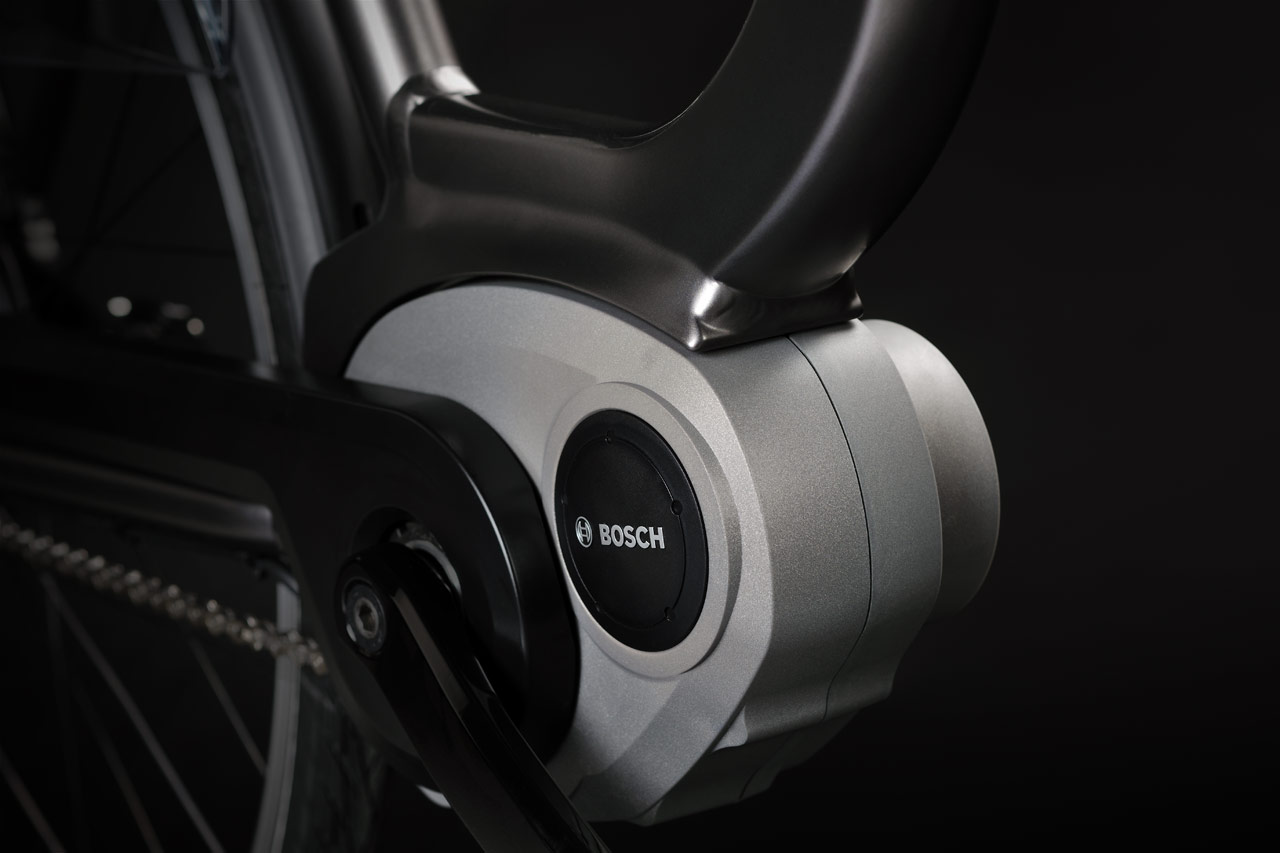 Bosch mid engine
The Bosch mid engine is seamlessly integrated into the frame. The 3-sensor system measures 1,000 times per second the level of assistance required by the rider.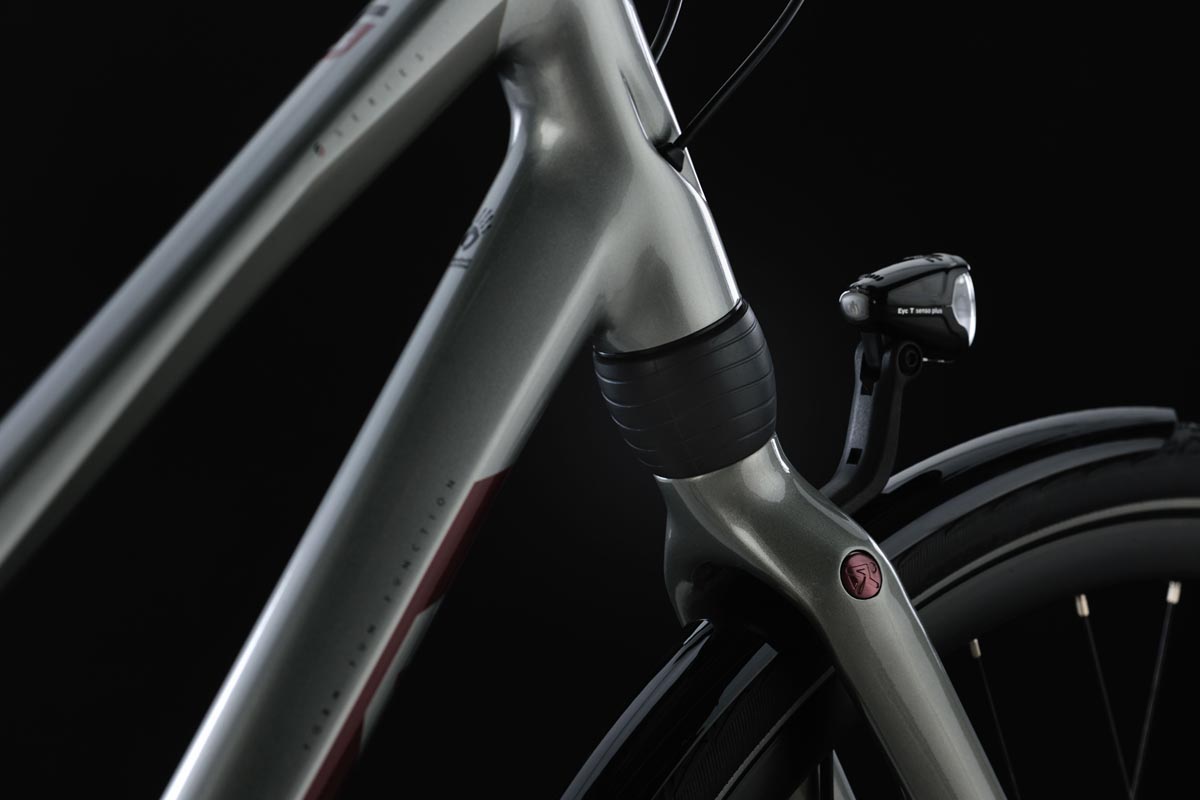 Crown Connect e-bike
KOGA Crown Connect technology, with the headlamp, mudguard, front fork and lighting cables perfectly integrated.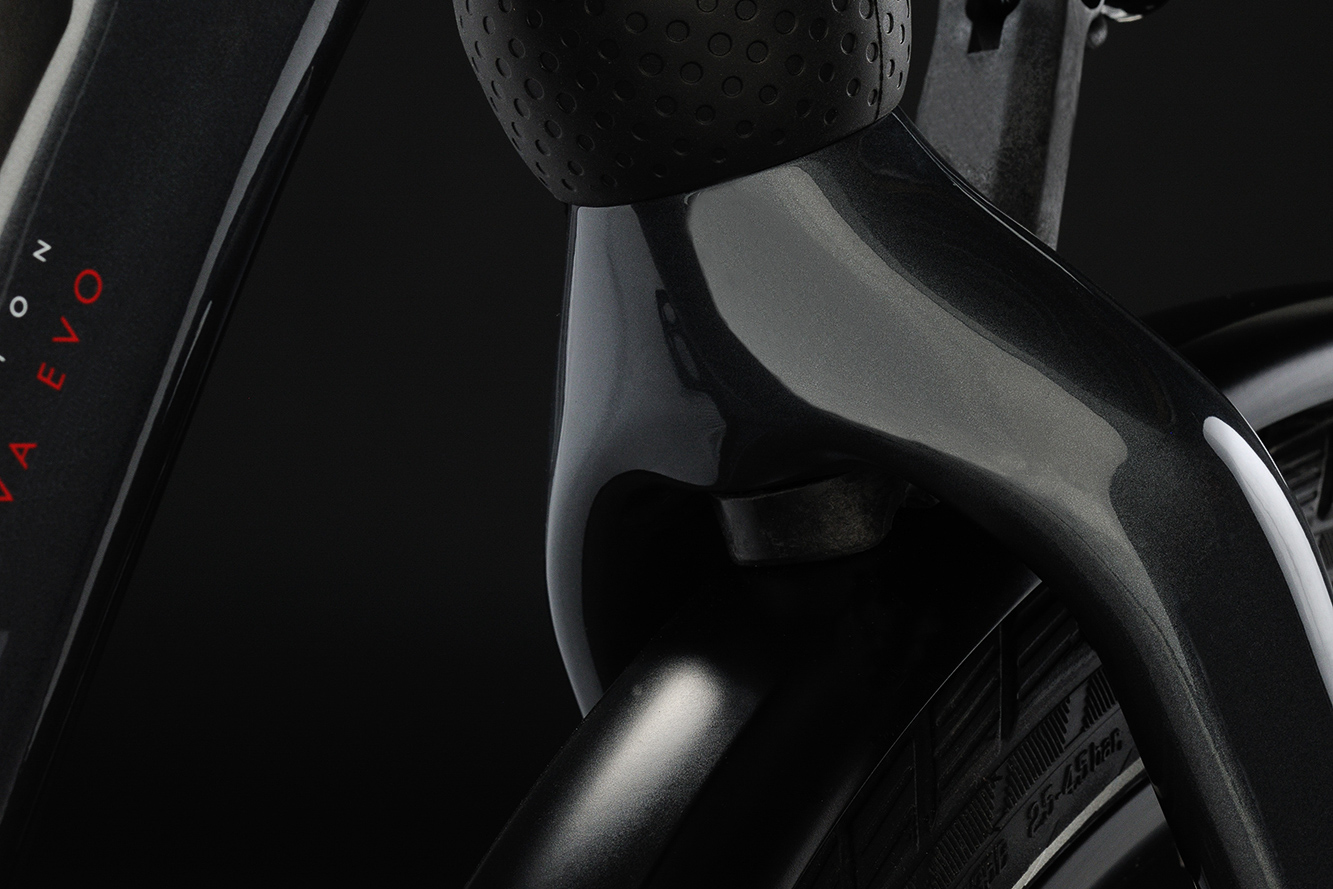 Crown connect E-bike
KOGA Crown Connect technology, perfectly integrating headlight, fender, front fork and lighting cables.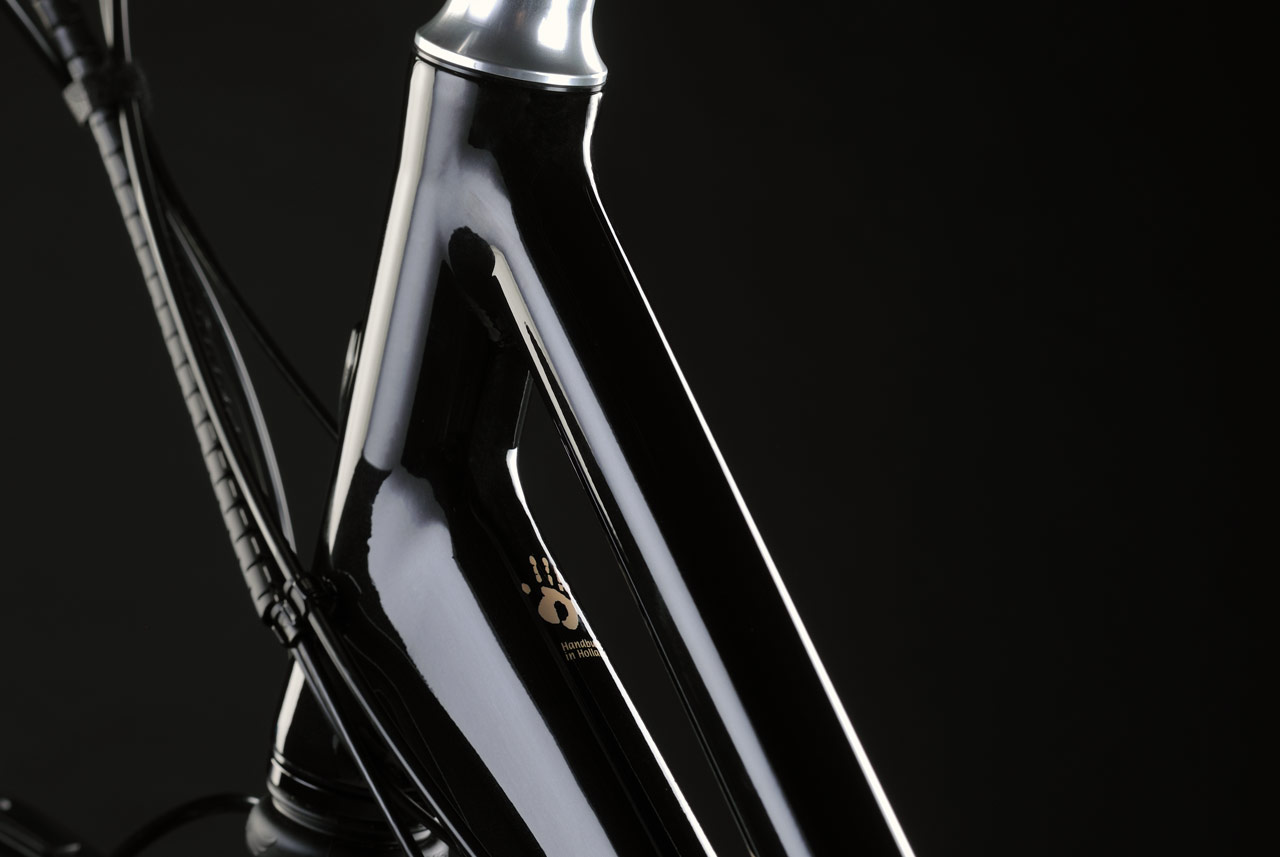 Smooth welding
Where possible, the welds of KOGA frames are perfectly levelled (smooth welding) so that a completely smooth surface is produced. This not only enhances the visual appeal but additionally reduces the risk of corrosion around the welds; an area which is traditionally susceptible to the formation of rust.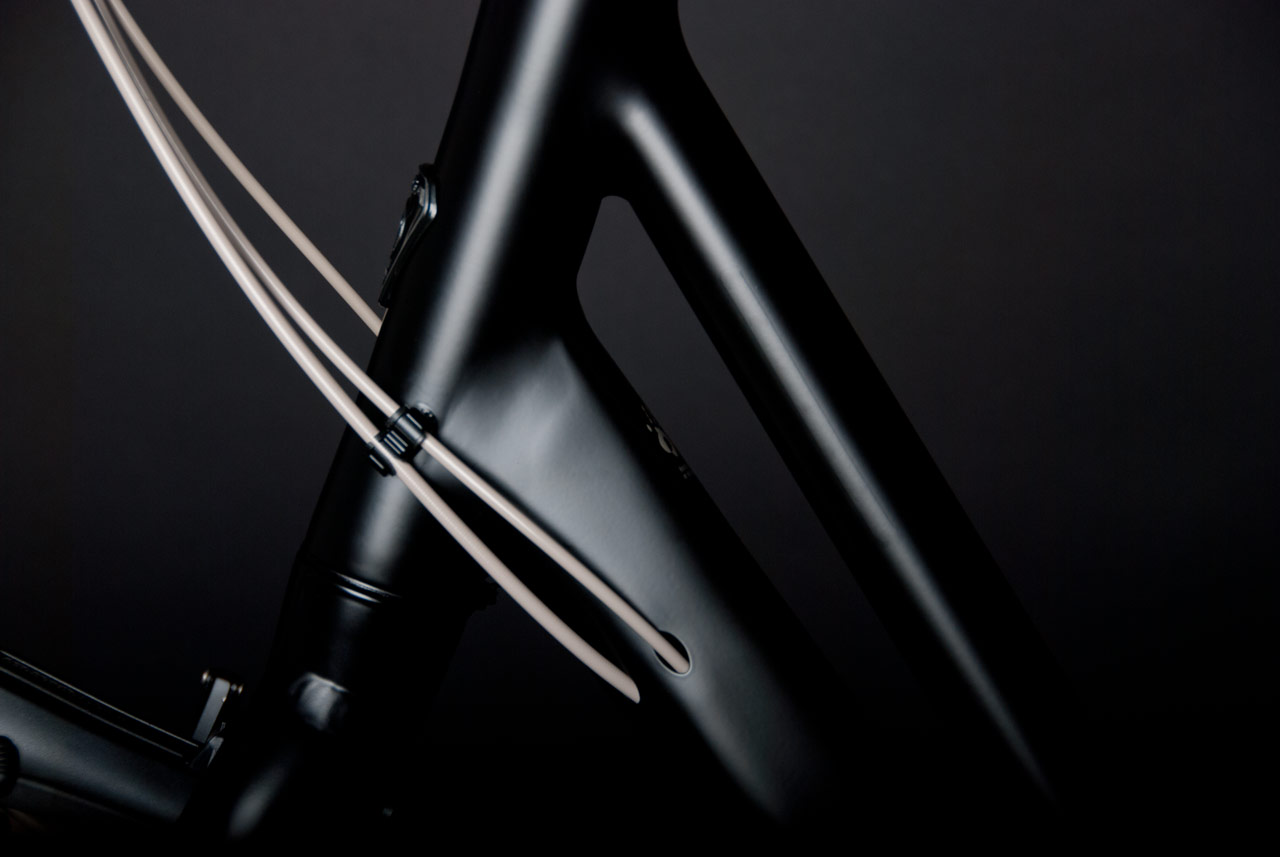 Cable integration
Beautiful and functional integration of the cables. As a result, the cables are better protected from the weather. Moreover, the bike is easier to keep clean and has an improved sleek appearance.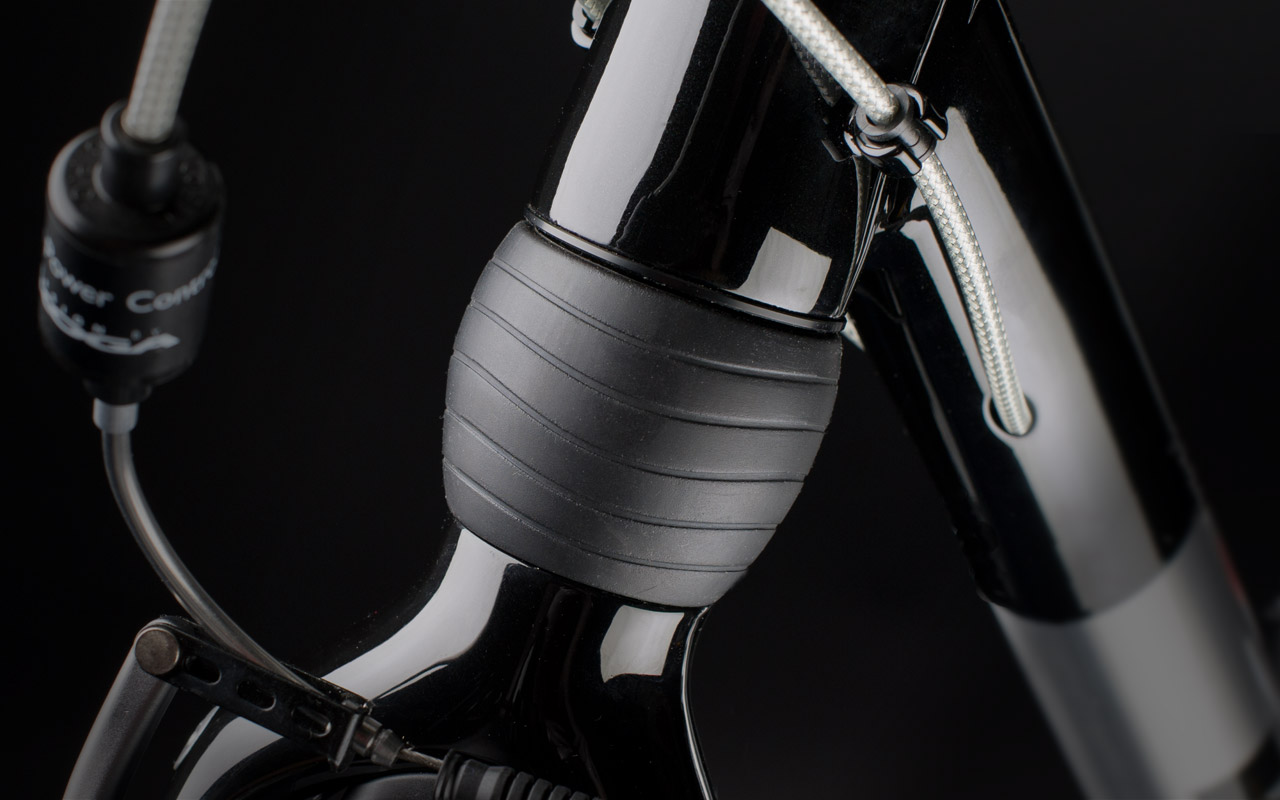 Koga Feathershock
The KOGA Feather Shock front fork suspension is a unique KOGA innovation specifically designed for avid touring cyclists. The Feather Shock is comfortable with a sporty look, but is also much lighter than a standard model suspension fork. This built-in suspension unit responds only when necessary. The fork provides additional comfort for wrists and shoulders without compromising the direct handling feel.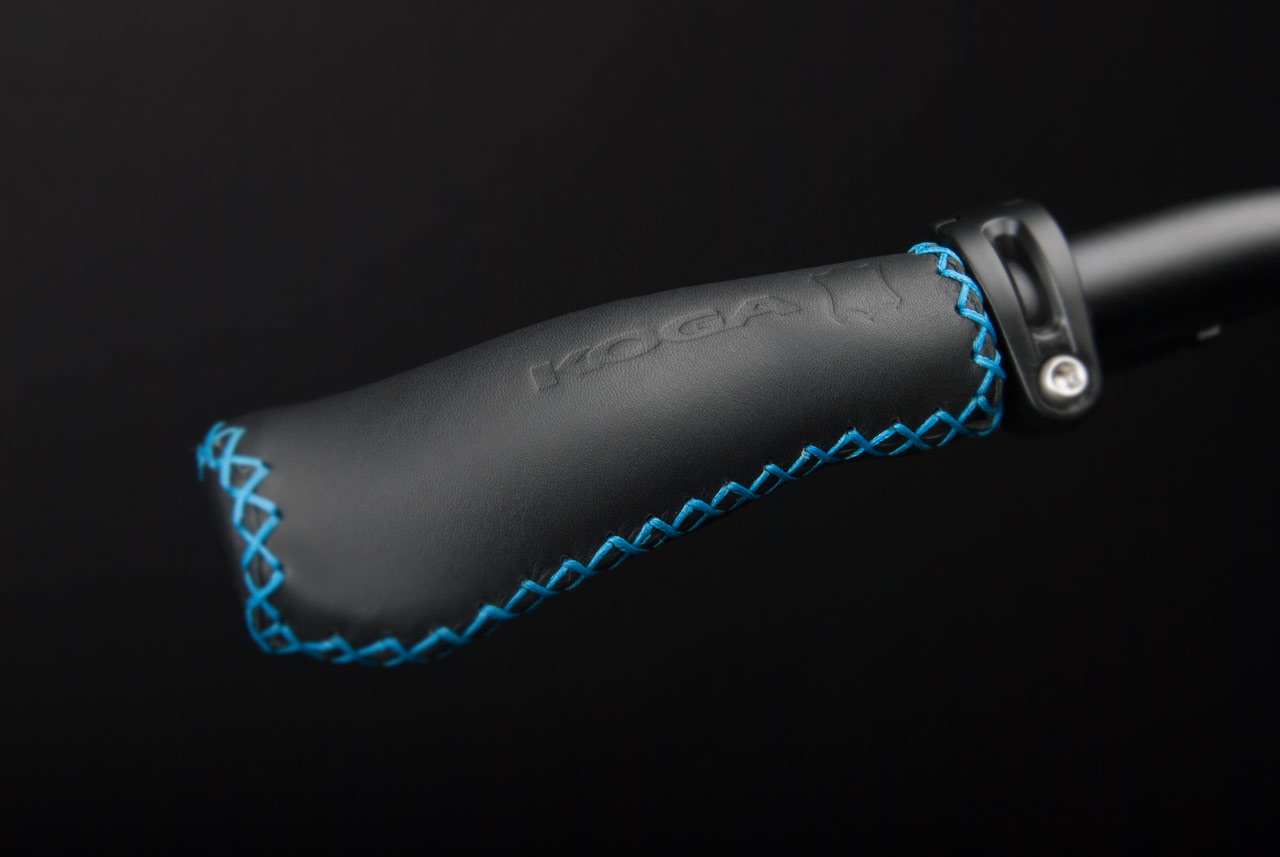 Ergonomic handle grips
Ergonomic handle grips for a pleasant grip and comfortable support for the hands.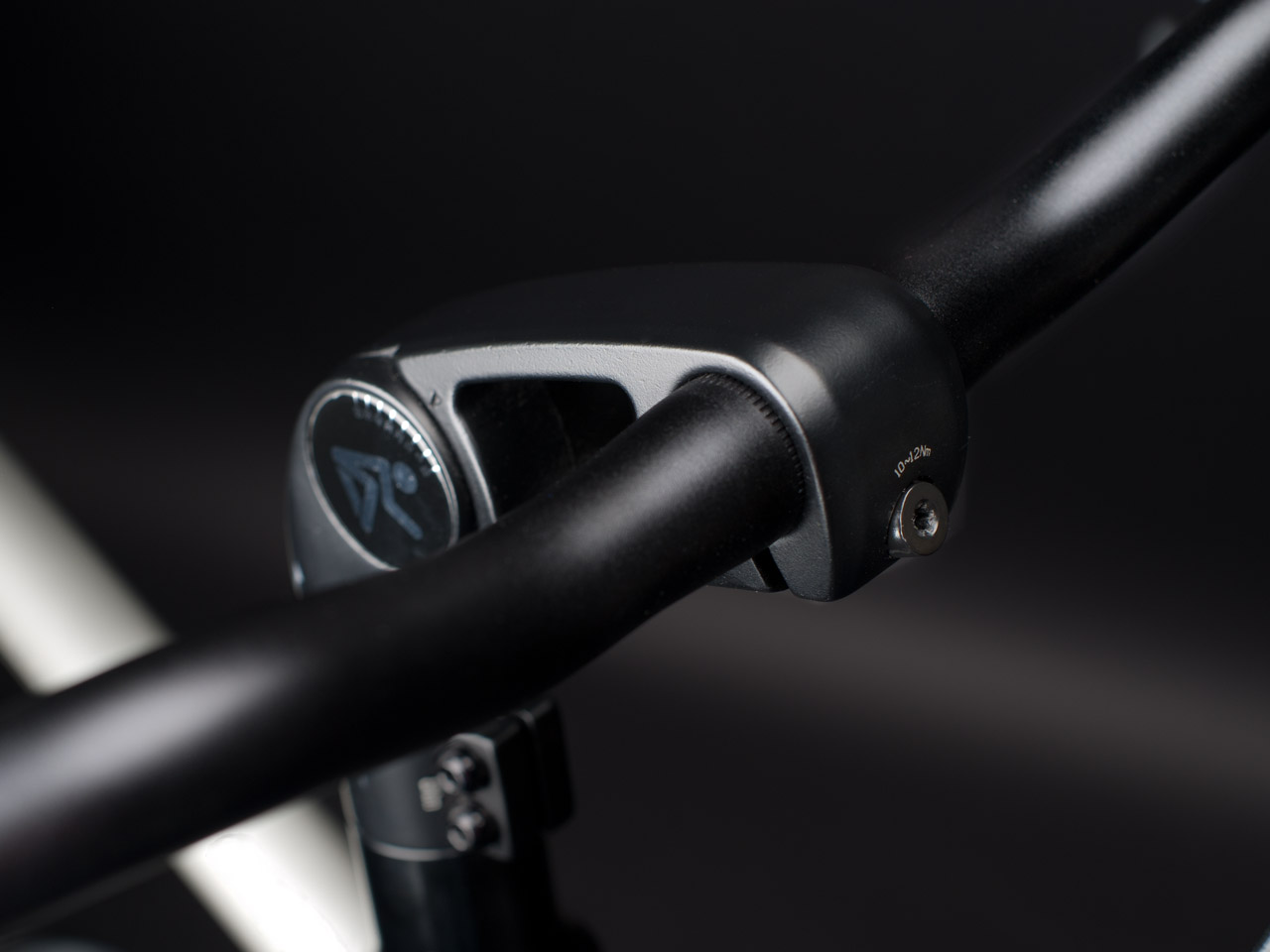 Justera lightweight stem
The KOGA Justera is a lightweight stem which is easily height adjustable through means of a single bolt. The corresponding spacer replaces the traditional rings, with the stem elegantly integrated with the frame.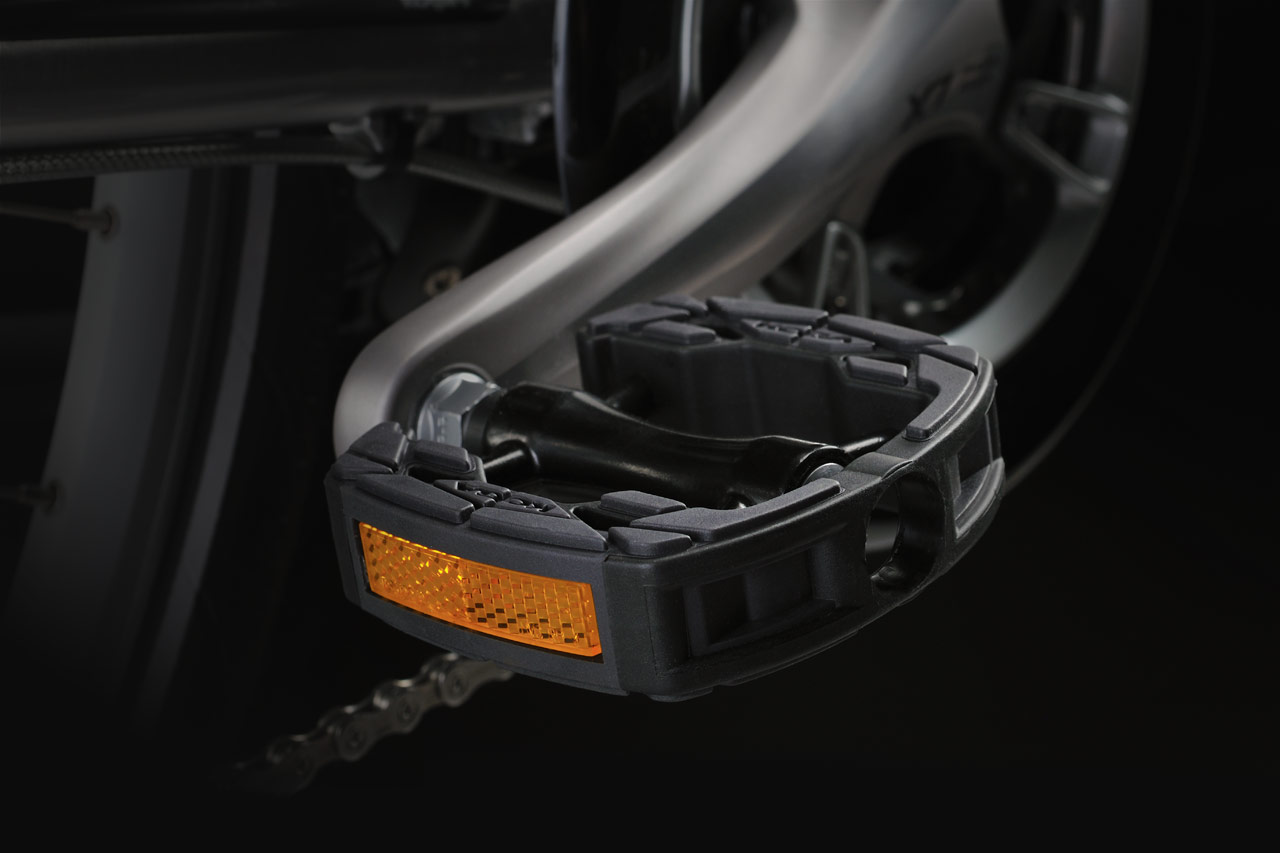 SoleMate pedal
KOGA's SoleMate pedal ensures that the ideal foot position is automatically adopted. The concave shape of the pedal encourages the pedalling with the ball of the foot rather than the instep. The pedalling is therefore made more efficient.
Specifications
Front fork sort
Suspension, KOGA Feathershock
Motor type
Active Line Plus
Number of gears
Adjustable
Rear brake sort
Hydraulic handlebar brake
Front brake sort
Hydraulic handlebar brake
Tyre type
Puncture-proof tyres
Front light
B&M Lumotec EYC T Senso Plus