Home

Bikes
Service
About Koga
TwinTraveller
Stretch limo - riding fun for two!
Prices DKK 36749

Foldable frame for easy transport and storage, made ??from strong oversized aluminium 7005 tubes for extra stability.
Front and rear suspension for maximum comfort.
Assembled with SRAM X.9 high quality components.
More benefits
Media
TwinTraveller
KOGA's solution for those who want to ride together. On this 'stretch limo' it will be a real pleasure, whatever the conditions.

Benefits
30 gears ensures that the right gear is always available.
Powerful and low maintenance Magura hydraulic rim brakes with an extra disc for long descents.
Top quality Tubus luggage carrier and lowrider.
Optimal lighting is guaranteed with the state of the art SON hub dynamo.
Ergonomic multi-position handlebar provides the ideal position in all conditions and helps to prevent against soreness in the arms, shoulders or neck..
Shimano SPD click pedals, whereby the other side of the pedal is suitable for use with normal shoes.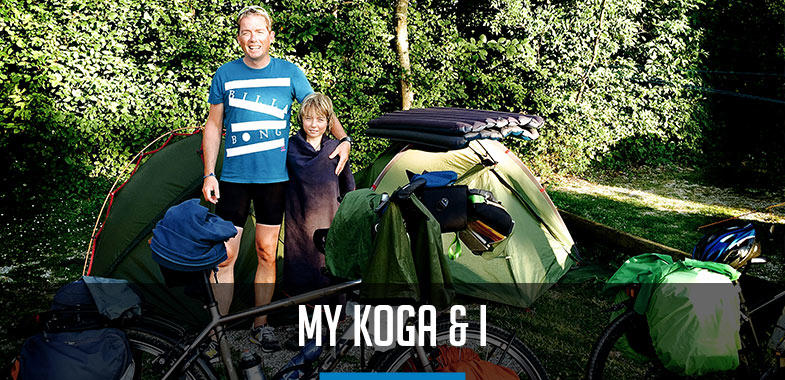 MY KOGA & I #08
"My son, my KOGA and me"
Last summer my son and I rode our bikes to Austria. He was ten years old at the time. He really wanted to come the year before. But I thought he was too young then. So I went by myself to scout ahead. Riding my KOGA WorldTraveller.
Read more on mykogaandi.com
Features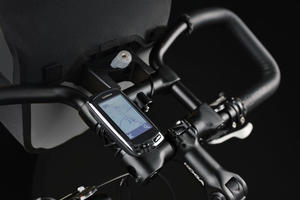 Atalanta multi- position handlebar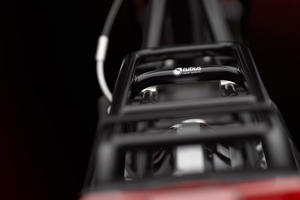 Tubus chrome- molybdenum carrier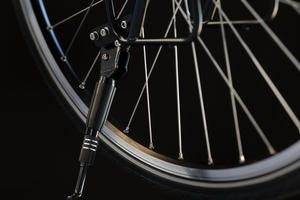 Lowrider extra kick stand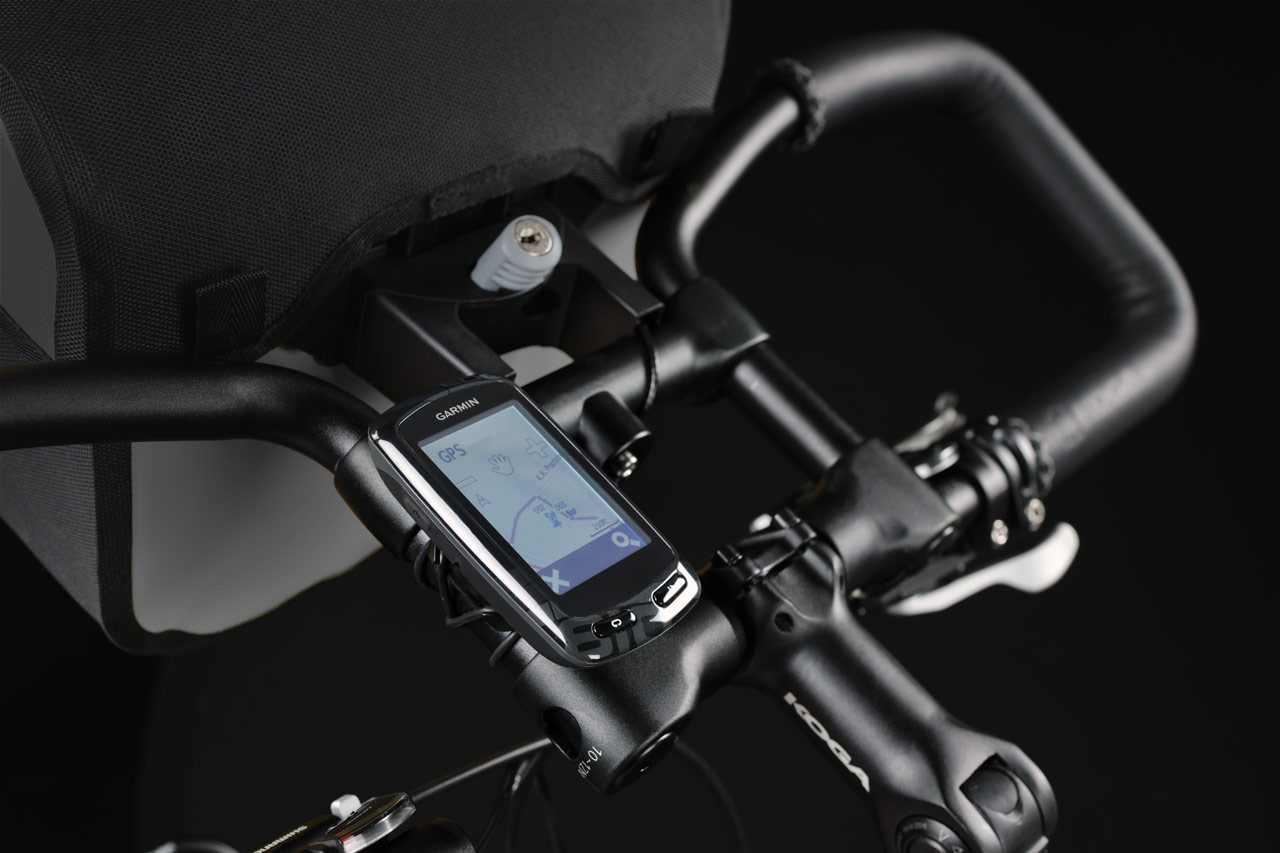 Atalanta multi- position handlebar
The KOGA Atalanta is a multi- position handlebar, due to its 63 cm width it offers plenty of space for the hands. Moreover, it can be adjusted for reach, offering the rider a choice between an upright or a leaned-forward riding position. Depending on the day's itinerary, the distance to be covered and other environmental factors (long climbs, headwinds) you can position the handlebars to precisely match the required conditions. The Atalanta provides plenty of space for a large handlebar bag, as well as a cycle computer or navigation device.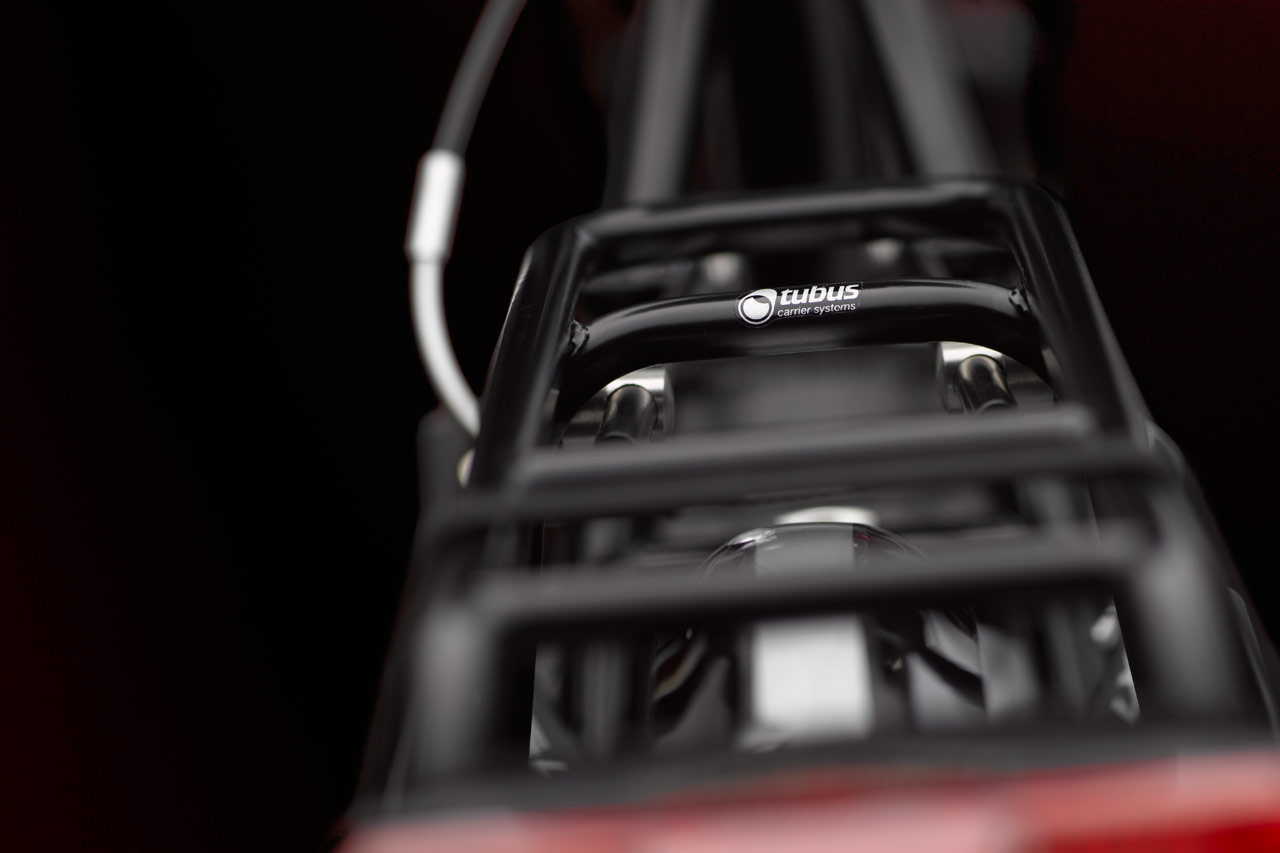 Tubus chrome- molybdenum carrier
A luggage carrier from the Tubus brand is characterised by its high quality finish. The choice of material is also striking: instead of commonly used aluminium, Tubus carriers are manufactured from thin-walled tubing of the chrome- molybdenum alloy 25CrMo4. The carrier has a layer of plastic acting as a protective coating over its entire surface. The result is a strong, light and durable product. Ideal for the traveller that places great demands on their equipment.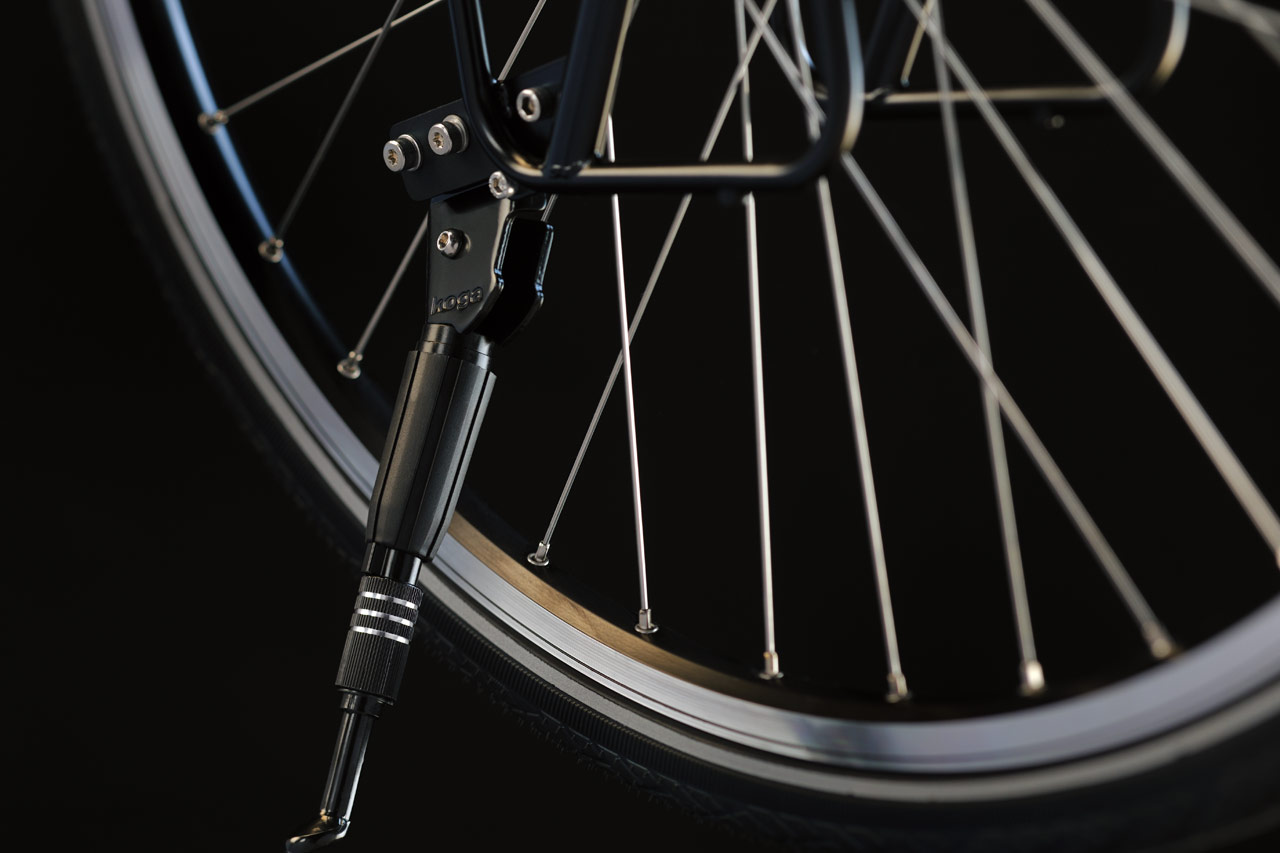 Lowrider extra kick stand
The lowrider is equipped with an extra kick stand so that the bicycle can remain standing when carrying a full load.

Specifications
Front fork sort
Suspension, two-wheeled