Home

Bikes
Service
About Koga
GrandTourer
Sporty trekking bike ready for long and short bike rides
DKK 13999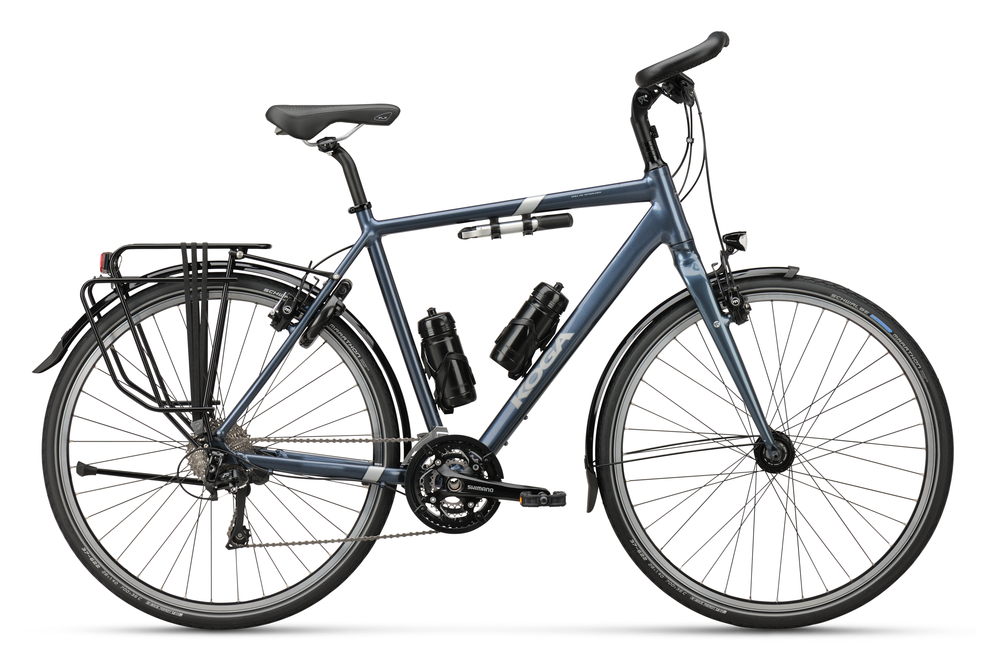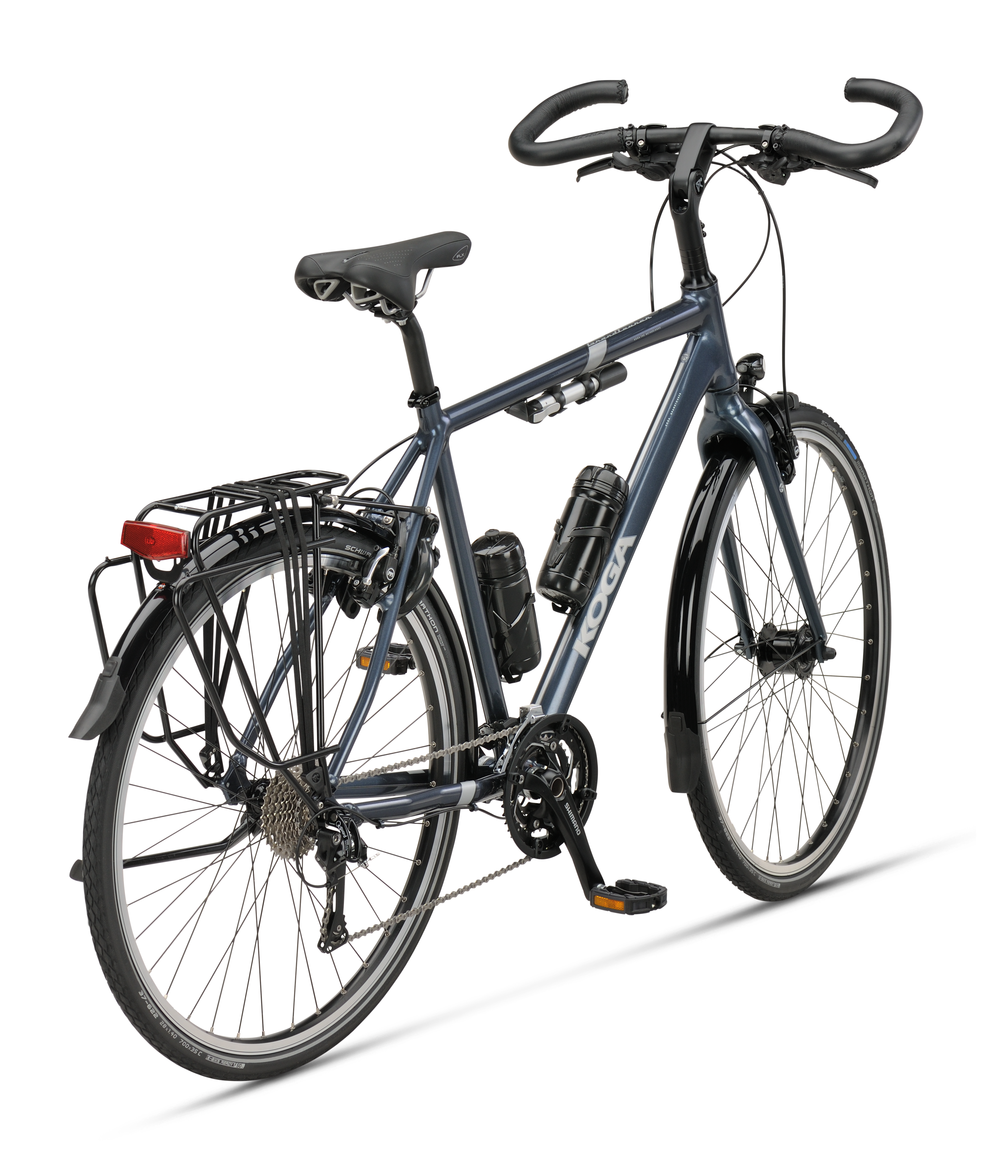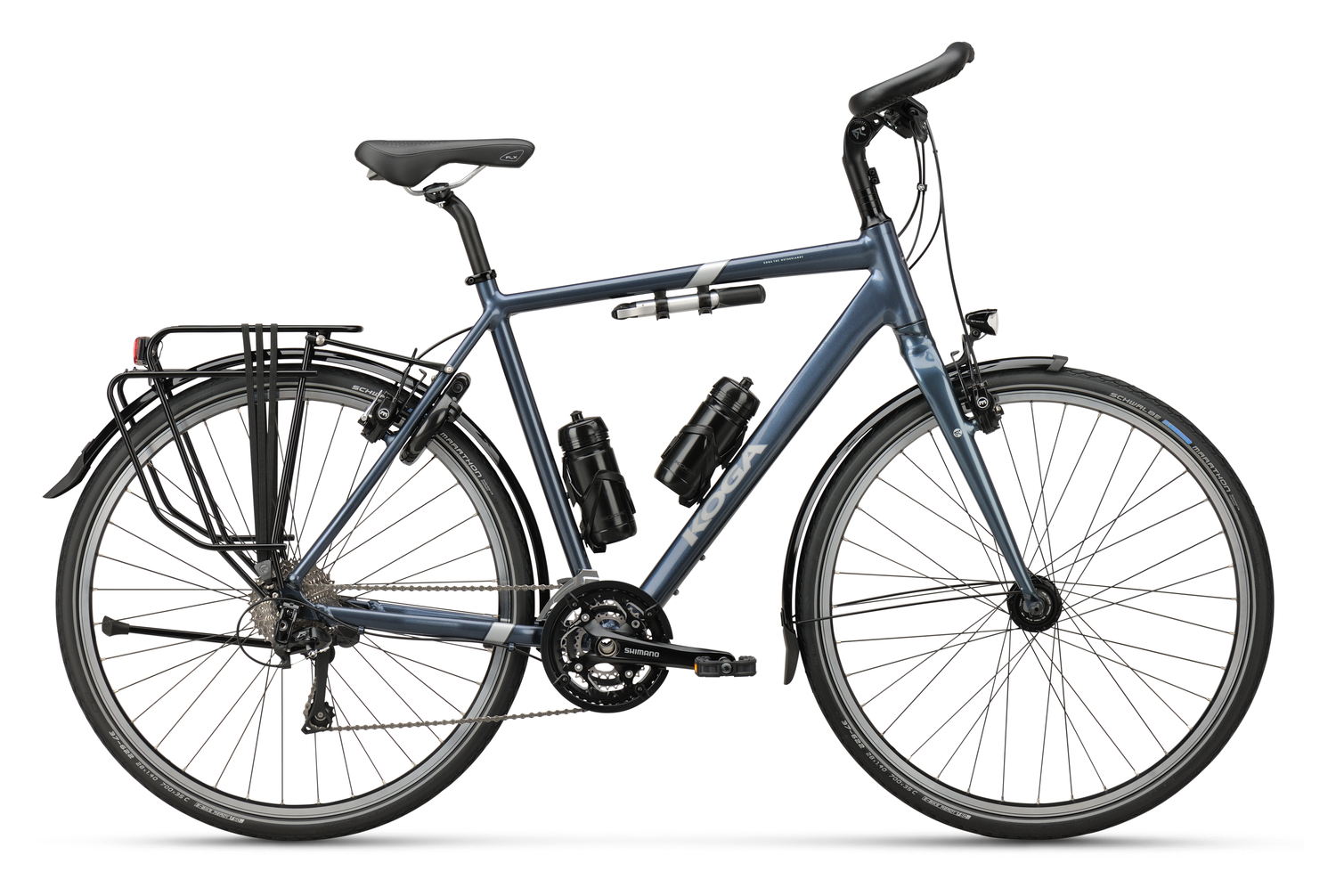 Lightweight and sporty smooth-welded aluminium frame. The cables are integrated to ensure optimum protection against weather and damage. This also contributes to the sleek appearance.
Light KOGA aluminium front fork suitable for the Tara lowrider.
Assembled with high quality Shimano Deore components.
More benefits
Media
GrandTourer
A sporty trekking bike developed for long distance touring which will also prove its reliability and quality in everyday use.

Benefits
Reliable and powerful Magura hydraulic rim brakes.
Ergonomic KOGA Dali handlebars, helps to delay the effects of aching arms, shoulders and neck.
Low resistance Schwalbe Marathon 37 mm tires
Features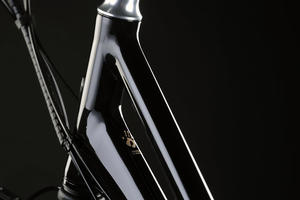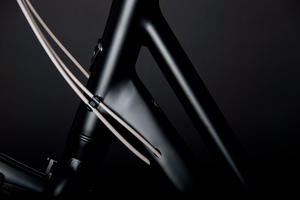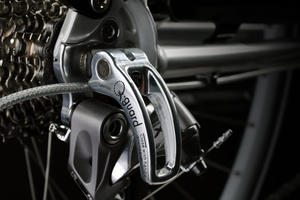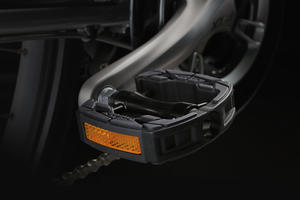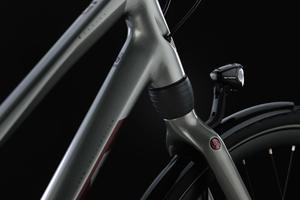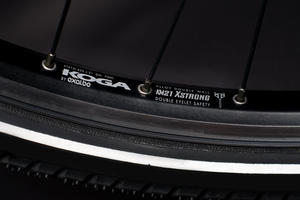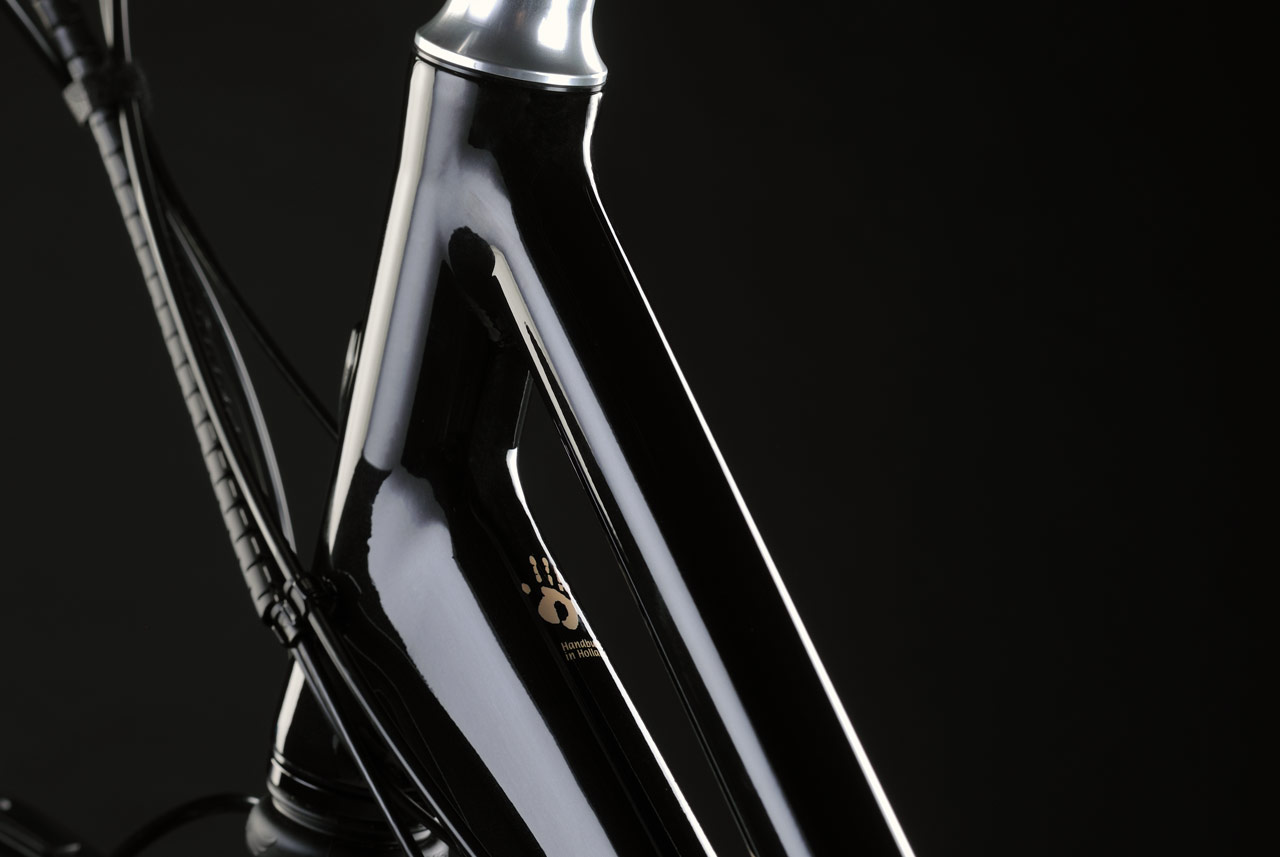 Smooth welding
Where possible, the welds of KOGA frames are perfectly levelled (smooth welding) so that a completely smooth surface is produced. This not only enhances the visual appeal but additionally reduces the risk of corrosion around the welds; an area which is traditionally susceptible to the formation of rust.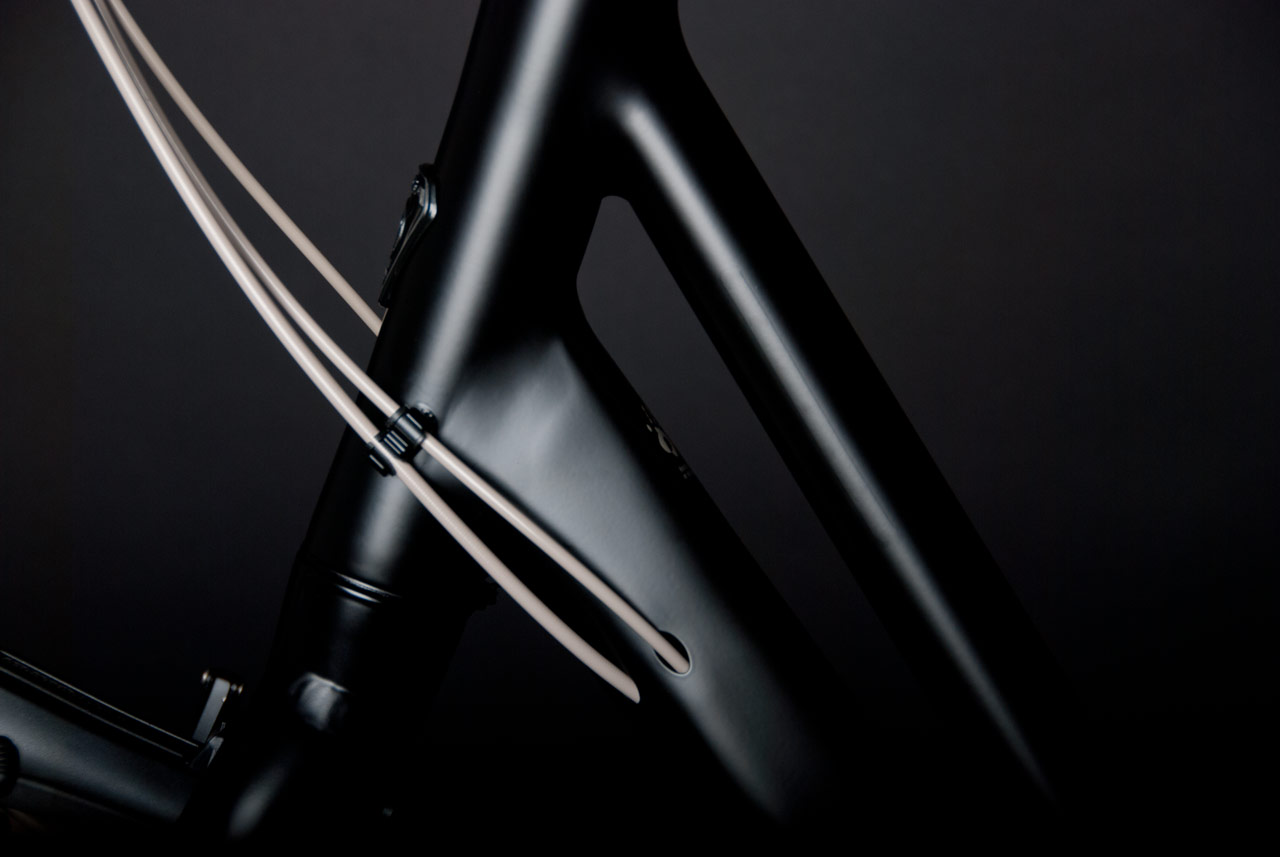 Cable integration
Beautiful and functional integration of the cables. As a result, the cables are better protected from the weather. Moreover, the bike is easier to keep clean and has an improved sleek appearance.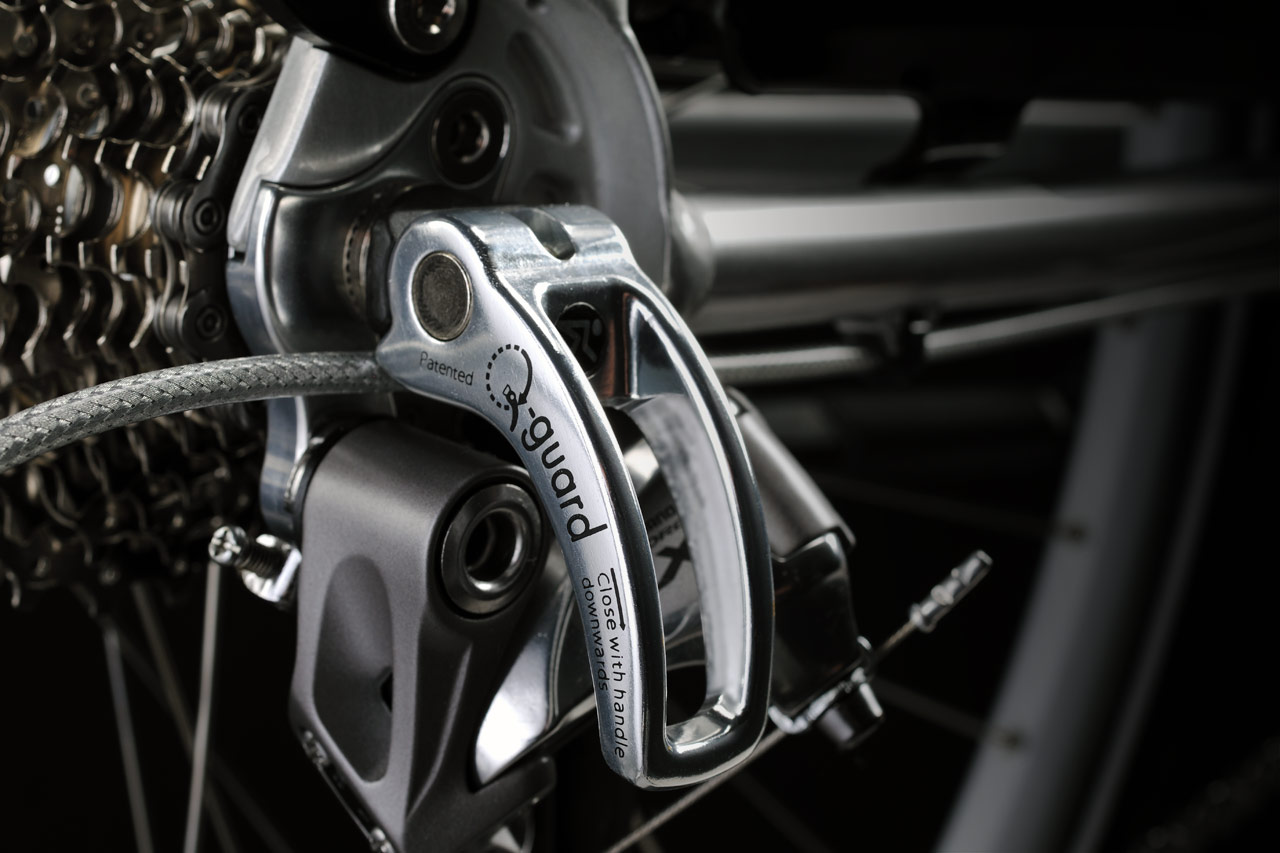 Q-Guard
The patented Koga Q-Guard is the perfect symbiosis of a quick release and a derailleur protector. By integrating both functions an innovative, new component has emerged. The derailleur protector also functions as the lever for the quick release. This solution is lighter than the sum of the two individual components and visually more attractive.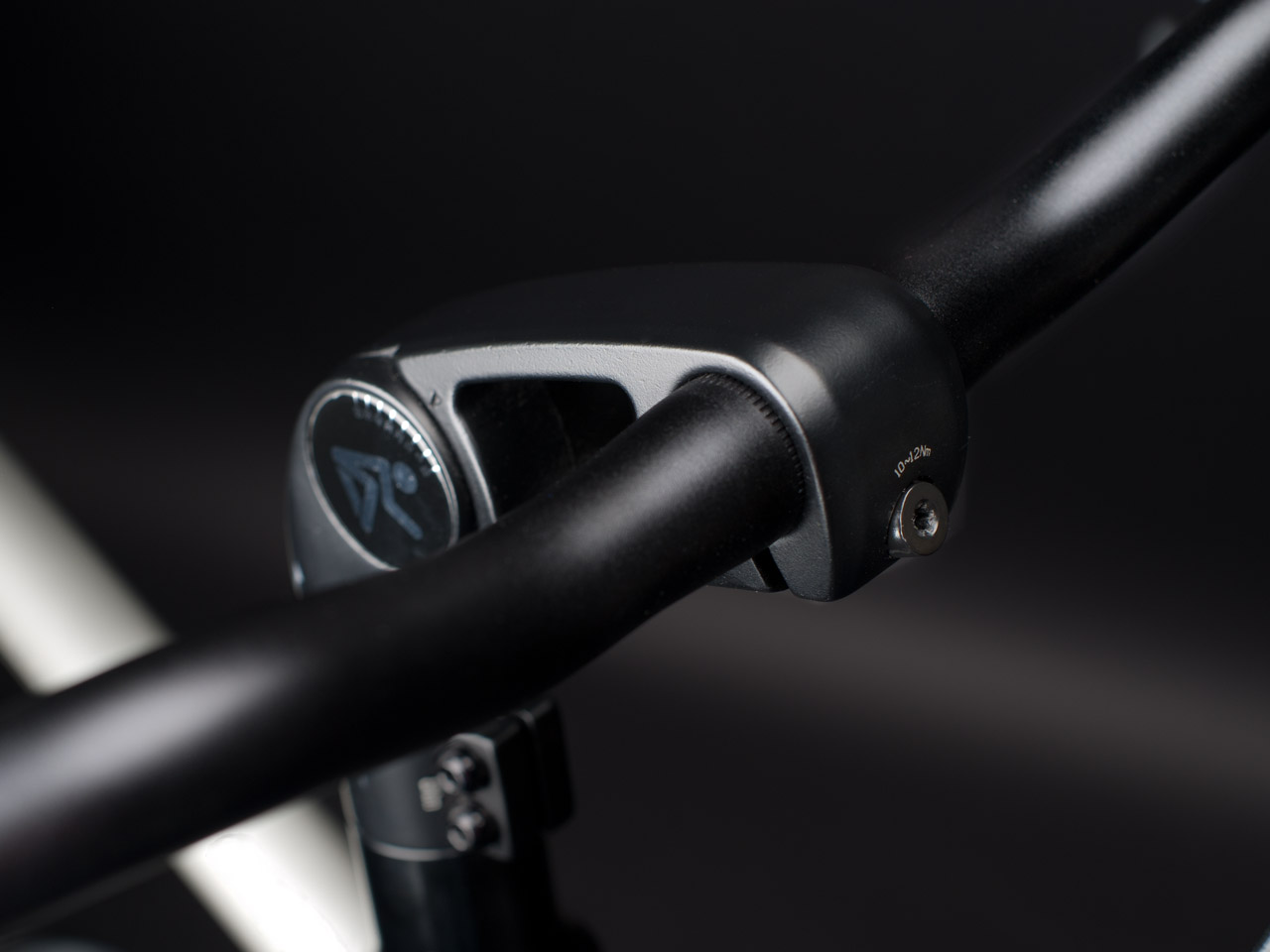 Justera lightweight stem
The KOGA Justera is a lightweight stem which is easily height adjustable through means of a single bolt. The corresponding spacer replaces the traditional rings, with the stem elegantly integrated with the frame.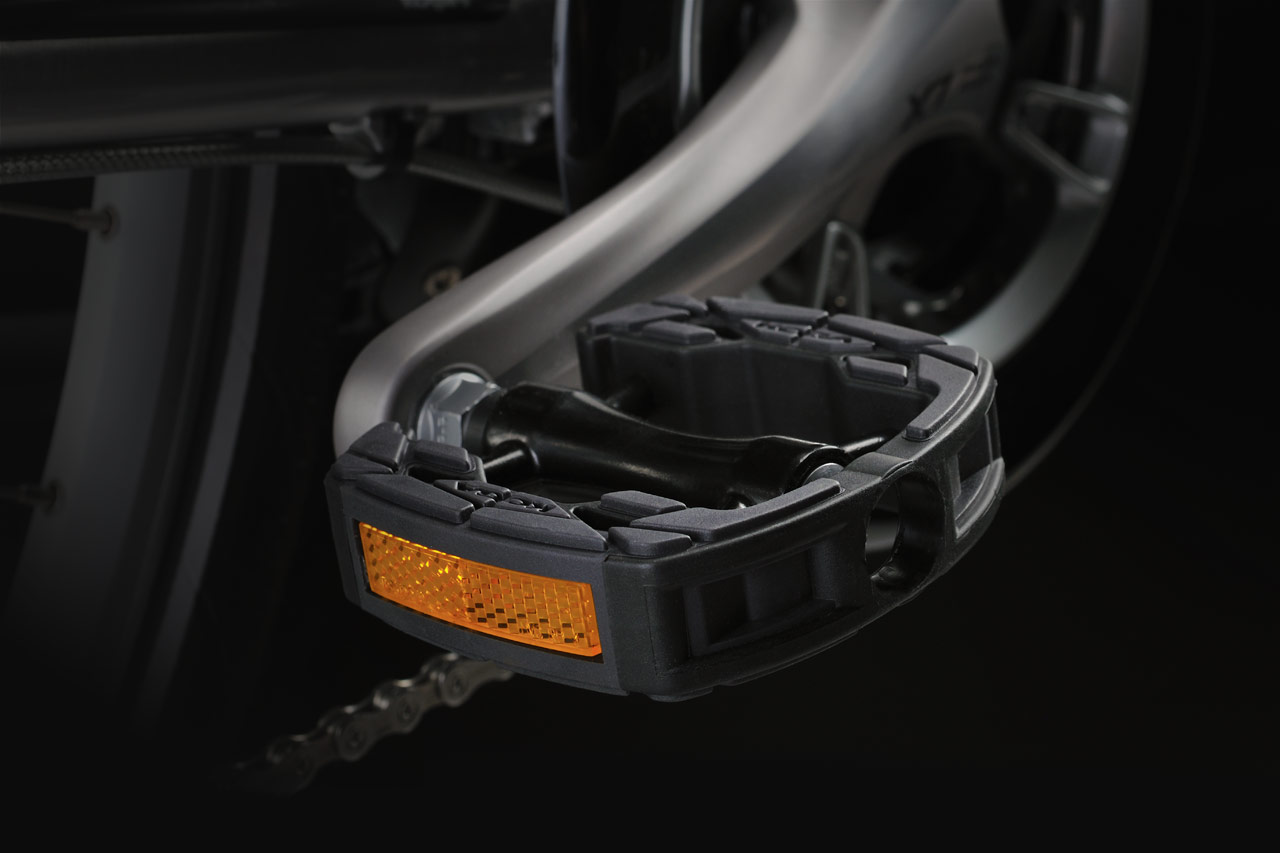 SoleMate pedal
KOGA's SoleMate pedal ensures that the ideal foot position is automatically adopted. The concave shape of the pedal encourages the pedalling with the ball of the foot rather than the instep. The pedalling is therefore made more efficient.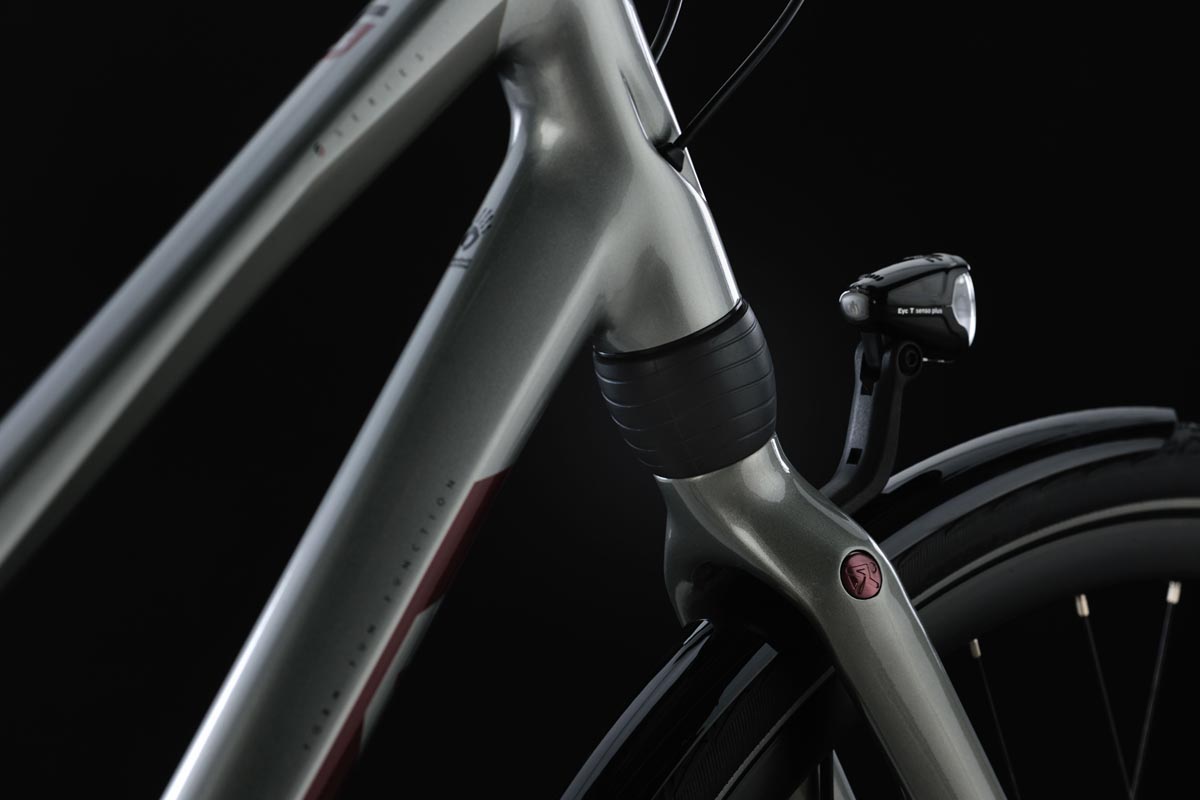 Crown Connect
KOGA Crown Connect technology, with the headlamp, mudguard,front fork and lighting cables perfectly integrated.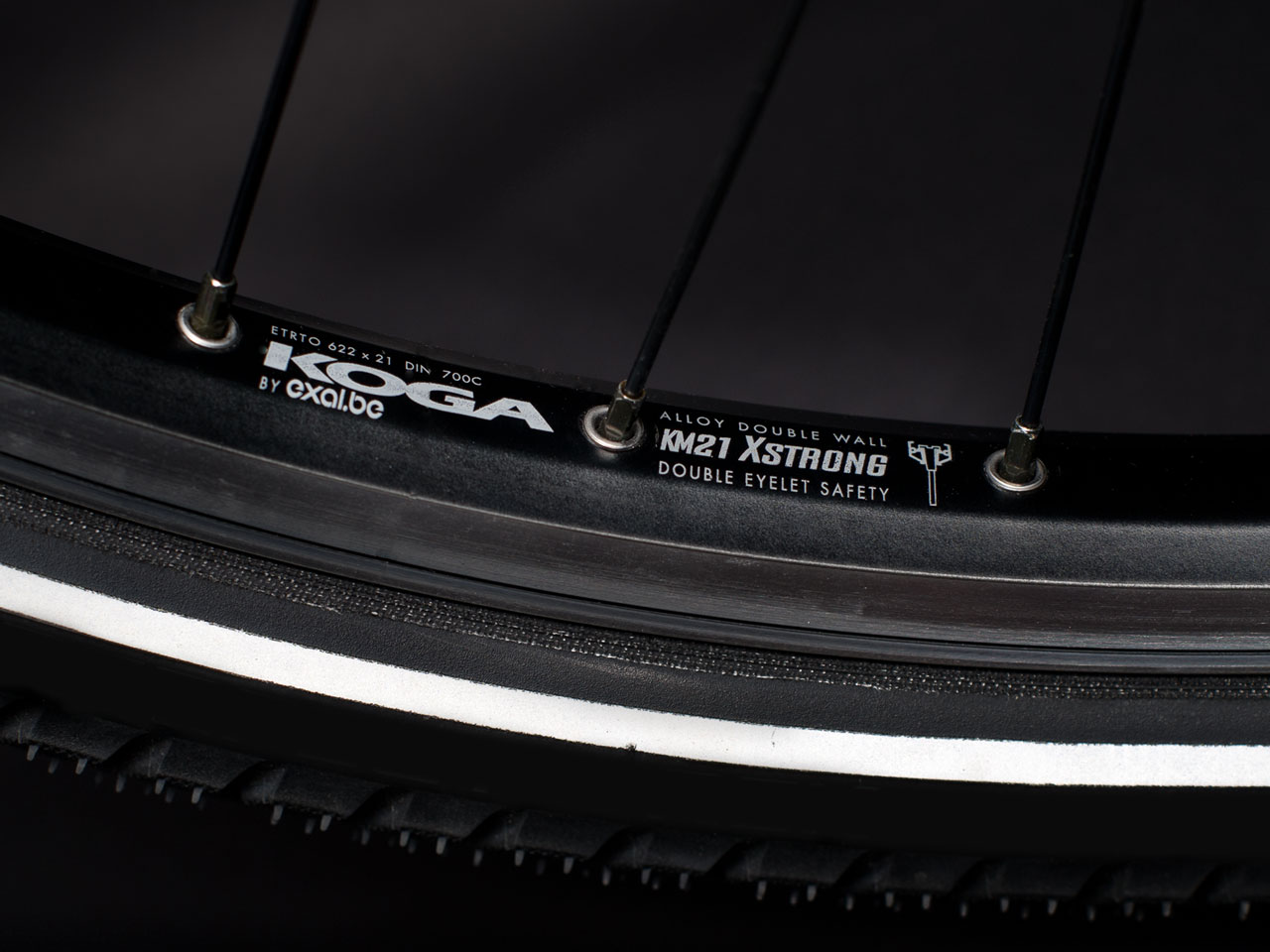 Double eyelet rim
The spokes are fixed by means of nipples which are guided through both walls of the rim. This creates an extremely stable and durable wheel.

Specifications
Front fork sort
Aluminium
Rear brake sort
Hydraulic handlebar brake
Front brake sort
Hydraulic handlebar brake
Tyre type
Puncture-proof tyres
Front light
B&M Lumotec IQ Cyo