Home

Bikes
Support
Discover KOGA
10 Advantages the Enviolo automatic gear hub
Automatic and stepless shifting on an e-bike, is it possible?
Yes, you can! With an Enviolo gear hub. We hear you thinking now; what is the advantage of this? We can well imagine that you are now wondering what exactly Enviolo is. We'll explain that below, because some of the KOGA electric bikes are equipped with an Enviolo hub, and for good reason!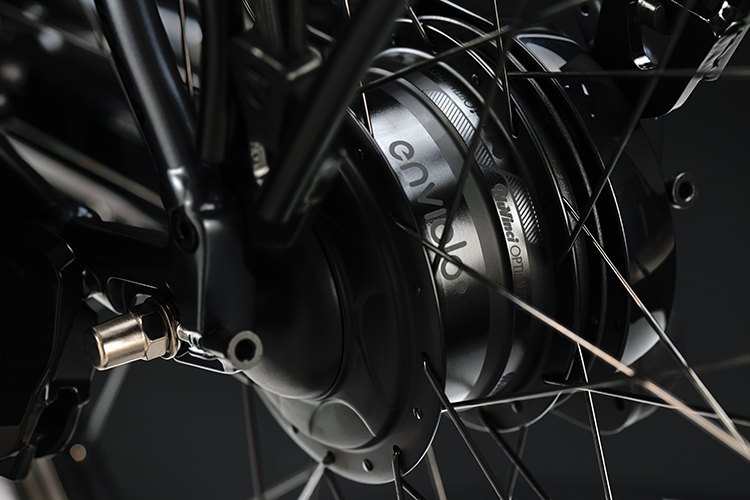 Automatic shifting
The KOGA E-Nova Evo PT Automatic and the Evia Pro Automatic are equipped with an Enviolo automatic gear hub. That fact, as well as the comfortable seat and low step trough, make these bikes unique in their class.
With Enviolo Automatiq, gearchanging is automatic and stepless. You only need to set your desired cadence and the Enviolo system will adjust itself to your speed, allowing you to maintain your optimal cadence. You can change this optimal cadence while cycling on the display or via the app. So whether you're cycling into the wind, uphill or downhill. Your bike thinks and shifts (steplessly) for you. This even goes so far that the hub automatically downshifts to a lower gear when you stand still. You cycle away first at the traffic lights!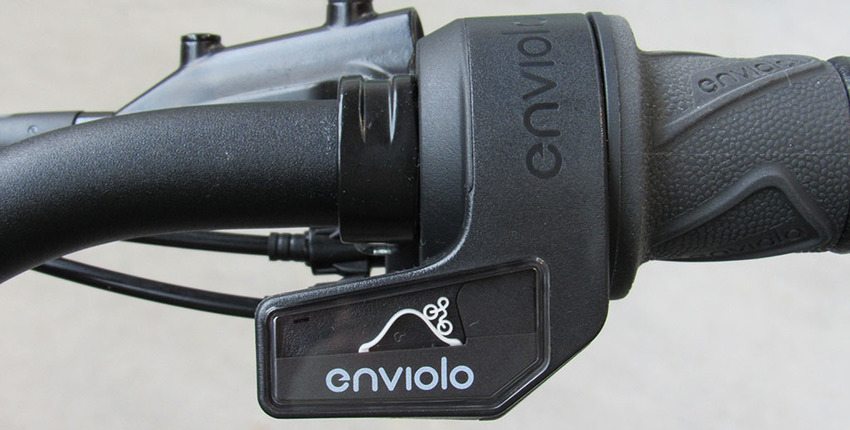 Stepless shifting
KOGA uses two types of Enviolo systems. Besides the Automatiq hub, there is also the 'regular' Enviolo hub. This hub also shifts steplessly, although now you change gears yourself with a rotary shifter as shown here. So you can shift smoothly and without intermediate steps. Even when you are standing still. Ideal when you need to take a break and want to move on quickly. Even under heavy load, Enviolo continues to shift smoothly, making it an ideal system for electric bikes. Enviolo is the new name for NuVinci products and you may have heard of it. Incidentally, it's not just the name that has been renewed, the products have also been further developed and are again a lot better and lighter. Finally, there is the distinction between Enviolo City and Enviolo Trekking. Compared to the City, the Trekking hub has a longer range (380% versus 310%) and is suitable for bikes with up to 85Nm of torque, where the City hub goes up to 55Nm.
The E-Nova EVO PT Pro, E-Nova EVO PT Unlimited and the Evia Pro Off Black and Evia Pro Ivory are equipped with Enviolo hub gears.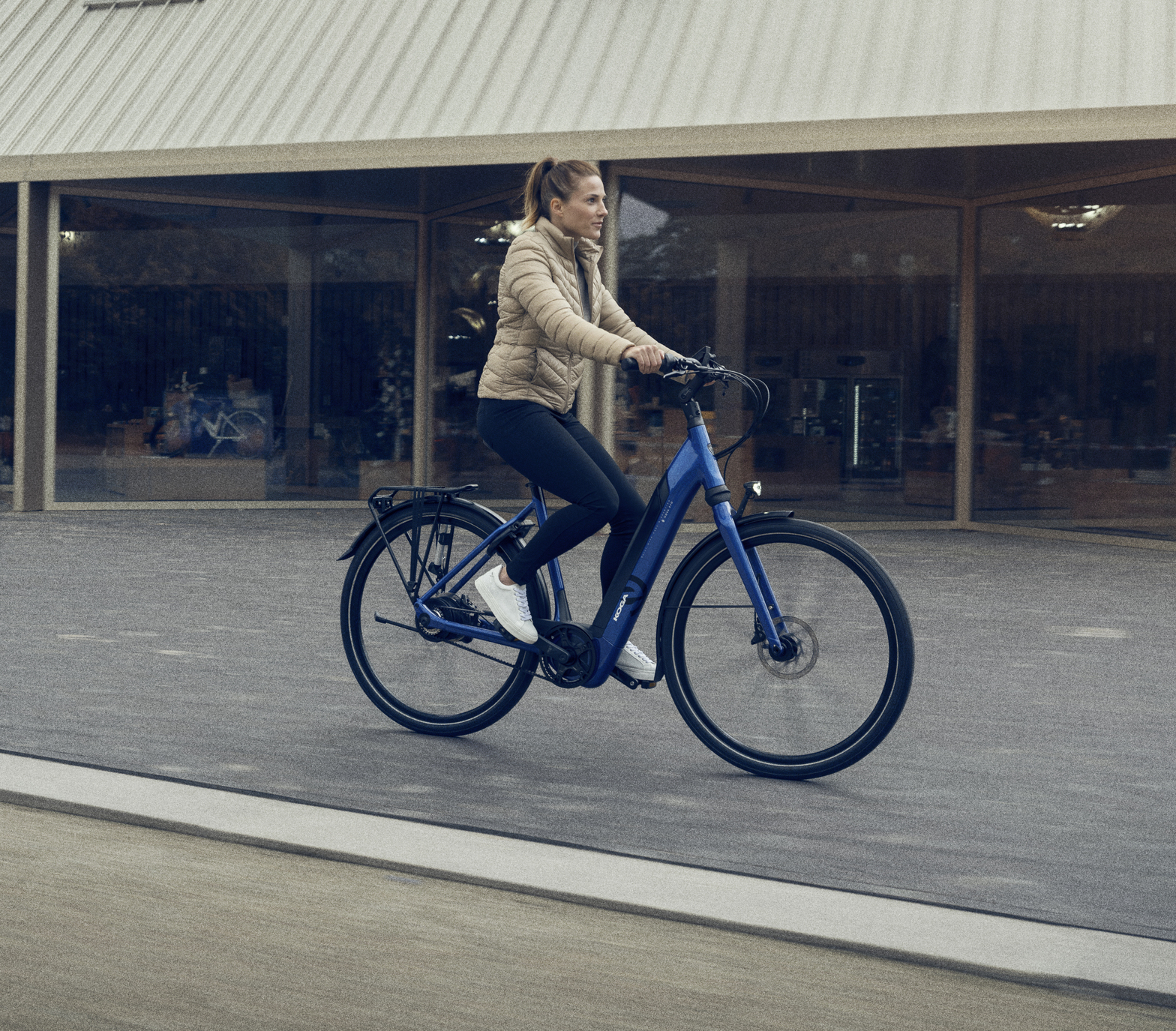 Experience the difference
But why choose an electric bike with Enviolo now? All KOGA electric bikes are equipped with a (powerful) mid-motor. With this type of motor, there is always pressure on the hub. An Enviolo hub always shifts smoothly and handles the forces of your e-bike well, even under load. So that's a big advantage. Once you've tried it, you won't want anything else.
Curious about how Enviolo bikes? Visit one of our KOGA stores.
All the advantages of Enviolo Automatiq at a glance
Stepless shifting, allowing you to always cycle at your desired cadence
Determine your own resistance, via the display or the app. Also while cycling
No more thinking about shifting gears, always the right one
When you stand still, the bike automatically shifts to a lower gear (only with Automatiq). This makes it easier to get going
Longer service life. Because you always cycle in the optimal gear, the hub is not overloaded
Shifting gears under load is no problem, which is ideal for electric bikes
The system is low-maintenance and durable
Large gear range
Enviolo hubs are virtually silent, with no shifting noise
Simple operation, via a rotary shifter or with Automatiq via the app or display