Home

Bikes
Service
About Koga
Try it for free - No strings attached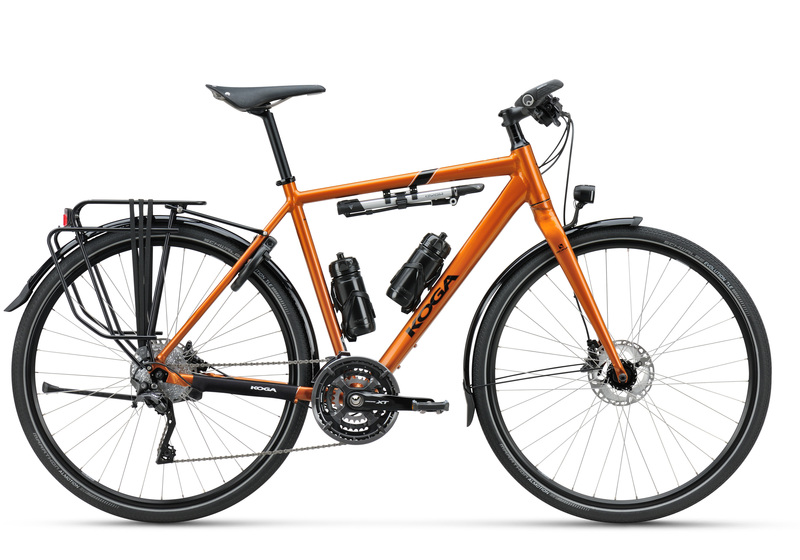 GRANDTOURER-S
In the GrandTourer-S you will find your ideal touring bike, ideally suited for in and around the city, day trips and shorter trips. Put the bike together with all the parts you want.
Lightweight and sporty Aluminum 6069 frame. The cables are integrated, so that they are optimally protected against weather influences and damage. In addition, it contributes to the bike's sleek appearance.
Choice of a fixed aluminum or carbon front fork or even the luxury KOGA Feathershock suspension fork.
With its sporty character, the GrandTourer-S is only suitable for derailleur gears. In the configurator you have a choice of different variants.
The GrandTourer-S frame comes in two variants: a frame set only suitable for rim brakes and a version only for disc brakes. The result is a frame and fork combination without superfluous cams and/or bases.
Depending on requirements, preferences or budget, an extensive range of parts can be used for the final assembly.
The bike can be configured with both a ladies and a men's frame in each 5 frame heights.
Available in 10 standard colours, and at extra cost in the colour of your choice (Custom Color).
A complete custom-built GrandTourer-S is available from €2050,-.
FAQ
How can I order a KOGA Signature bike?
You can create a Koga Signature bike yourself easily online through this website or by using the KOGA Signature column at your dealer. After a non binding reservation, the specification will be checked by the dealer and with your final approval entered into production. The bike is then completely hand built by one of our skilled technicians in Heerenveen. Your bike will then be delivered to your chosen dealer.