Home

Bikes
Support
Discover KOGA
4 advantages of Rohloff hubs for ultimate cycling performance
The best cycling experience
We understand that choosing the right gear system is crucial for the best cycling experience. That's why, within the KOGA Signature range, you have the option of equipping your KOGA WorldTraveller with a Rohloff gear hub. Rohloff has become a synonym for precision, durability and smooth shifting experiences.
Why choose Rohloff hubs? Here are 4 compelling reasons:
Premium durability and smooth shifting experience
1. Premium durability: Rohloff hubs are manufactured with the highest quality materials and careful craftsmanship. These gear hubs are designed to withstand intensive use for many years, making them the perfect choice for long-lasting bike performance.
2. Smooth shifting experience: with Rohloff hubs, you will enjoy smooth and precise shifting transitions. This advanced system offers as many as 14 gears, meaning you'll always have the right gear regardless of the conditions on your bike ride.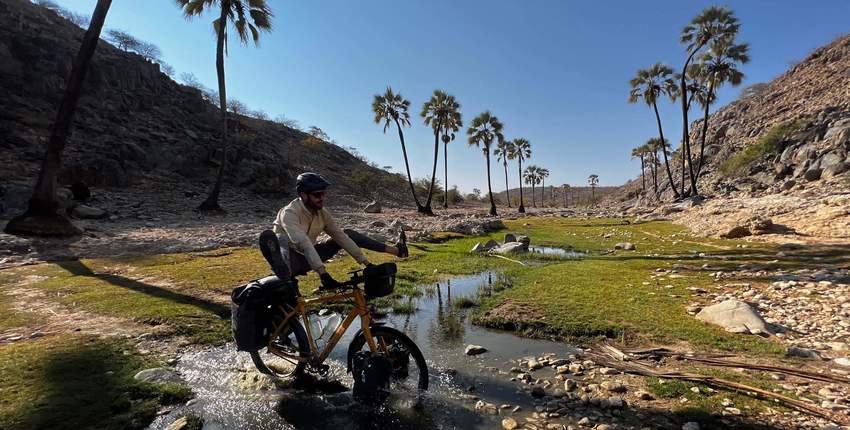 Less maintenance, perfect for adventure
3. Less maintenance, more bike enjoyment: Rohloff hubs require minimal maintenance, saving you precious time you would otherwise have to spend on repairs. This gives you the freedom to spend more time enjoying your ride.
4. Perfect for adventurous cyclists: Whether you do long-distance touring, off-roading or daily commuting, Rohloff hubs are designed to meet all your needs. With their durability and smooth performance, they are the ideal choice for cycling adventures.
KOGA WorldTraveller Signature with Rohloff
Because you need a reliable bike par excellence on distant cycling holidays, you can assemble the WorldTraveller Signature with Rohloff gear hub. This combination not only offers the advantages of Rohloff, but also embodies the craftsmanship and quality KOGA is known for. Embark on a new journey of cycling adventures by visiting our configurator and putting together your own WorldTraveller Signature.