Home

Bikes
Support
Discover KOGA
What size frame do I need?
The right frame size varies per bike and per person
How do I choose the right frame size? When you go to buy a new bike, you naturally want it to feel perfect and as comfortable as possible while cycling. It is therefore hugely important to choose the right frame size. In addition, the position of the handlebars, saddle and your preferred riding position will influence the right frame size for you. And, of course, your height and body proportions. No two bikes are the same and therefore each model may differ. Therefore, never buy a bike without first checking for the right frame size.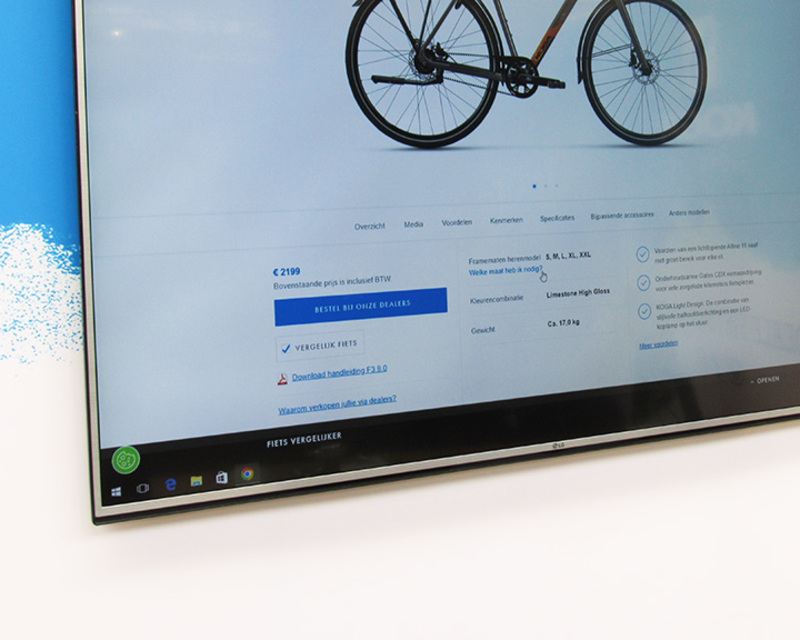 Determining the right frame size
What size you need for the bike you have your eye on can vary by model. The frames of our bikes differ per series. It is therefore important to check which size is right for you for each bike.
On this website, we give advice in 4 steps on which frame size you need. This is calculated based on your height, leg length, arm length and sitting position in relation to the geometry of the bike. This includes essential components such as the handlebars and saddle. The advantages of this frame size advice is that the programme knows the geometry of the specific model you are looking at and the calculation tool is compiled from many calculations.
Want to choose the right frame size based on this online advice? Then view the page of the bike you are looking for and click on What size do I need?
Below you can see what this online frame size advice looks like.
Online advice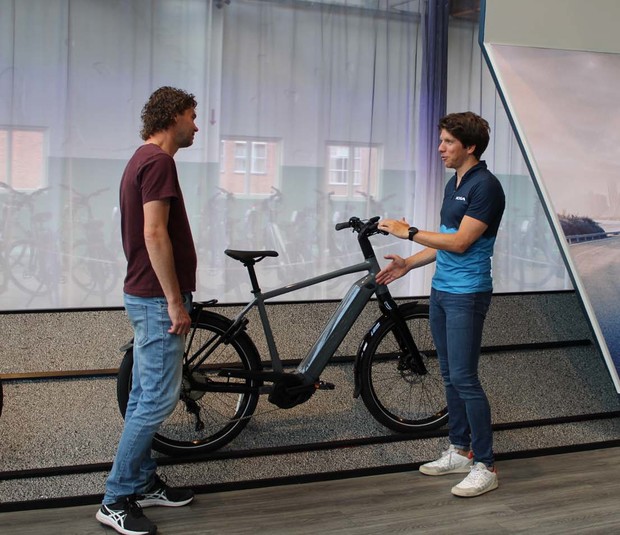 A testride
Of course, the best way to experience the bike is to test ride it yourself. Because you can ride the different frames yourself, you will feel what suits you best. In addition, the staff member can help you adjust the handlebars and saddle.
Geometrics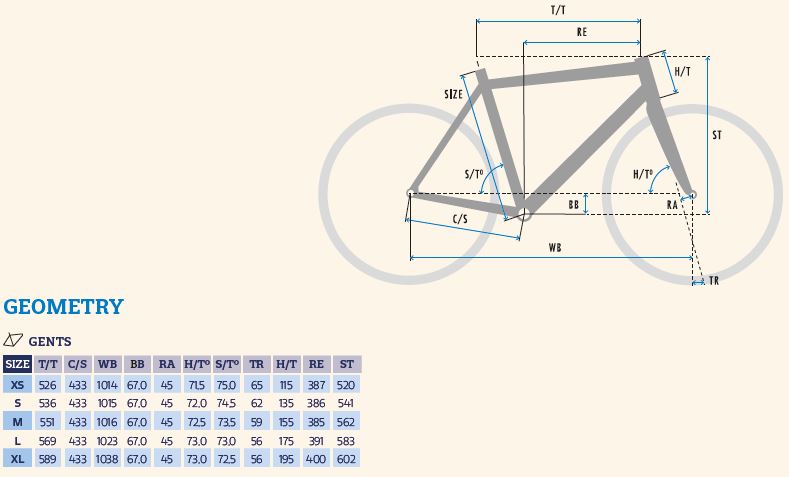 Available for every model
For every KOGA bike, we show the geometry data in a table. Very handy if you want to know, for example, the angle of the seat tube or the height of the head tube. These data can also be found on a bike's page. Download the pdf Specifications and geometry data that you will find on the product page.
Comparing geometry

In general, the geometry of a bike within the same series is pretty much the same. For example, the geometry of the Kinsei Pro road bike is the same as that of the Kinsei Premium. On the other hand, the geometry of the Kinsei Pro road bike does differ compared to the Colmaro Allroad.