Home

Bikes
Service
About Koga
Mark Beaumont attempts to cycle around the world in 80 days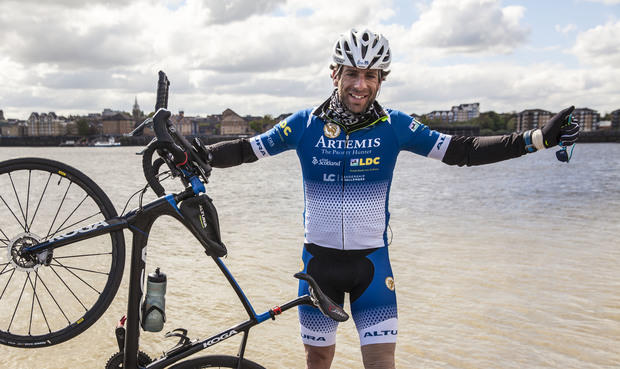 The Scot aims to smash the world record riding a Dutch bike
Scottish ultra-adventurer and cycling hero Mark Beaumont, cycled around the world in 194 days in 2008, but now he is taking it to a completely different level. He plans to complete the journey again, but this time in just 80 days, and all this on a KOGA bike made in the Netherlands.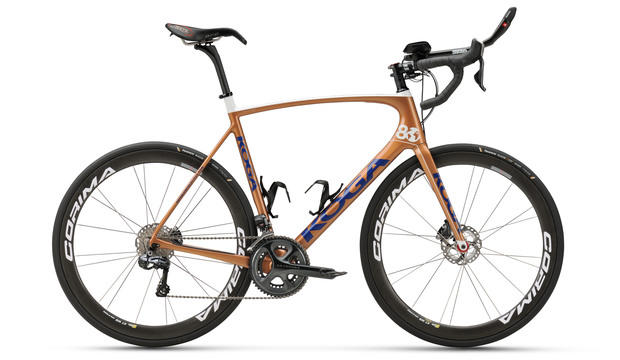 On Sunday, July 2, Mark Beaumont will start his 28,968 kilometer journey in Paris, the route of which will take him through fourteen different countries. He will need to ride 386 kilometers each day, split into four sessions, each lasting four hours. The aim is to complete the nearly 30,000 kilometers in 80 days and in doing so smash the current word record time of 123 days, currently held by the New Zealander Andrew Nicolson.
"This is my ultimate challenge, I feel like I have been building up to this from my first rides, to all the practice work I have put in over the last two decades", says Beaumont. "Using my tour 'Around Britain' as a general rehearsal I can undertake my 'Around the World' challenge with real confidence. I hope my adventure will inspire people and give them the courage to find out just what they are capable of. I will test the limits of human endurance and set out to prove that what at first seems impossible can really be achieved."
'Handmade ... in Holland'
Even though the 34-year-old Scot plans to start and finish in the French capital, the heroic undertaking has a major Dutch contribution:
Beaumont will attempt to complete his 80-day adventure on a specially designed KOGA, these bicycles are designed in Heerenveen, in the Netherlands and built by hand. Pieter Jan Rijpstra of KOGA talks about this special relationship: "We are extremely proud that Mark has once again selected KOGA to realize his world record attempt. He will have to overcome many challenging circumstances on the road to achieve his goal. But we are convinced that our "KOGA" will give him the with the necessary support required to smash the existing world record by more than 40 days."
From Paris to Paris
On Sunday, July 2nd, Beaumont's classic adventure begins in Paris, taking him through Germany, Poland, Lithuania, Russia and Mongolia before arriving at the end of the first leg in Beijing. In his second leg, he cycles from Perth on Australia's west coast to Brisbane on the east. In New Zealand he starts off the third leg from Invercargill and rides on to Auckland. He then continues his route eastwards from Anchorage, in the United States to Halifax, Canada and then finally from Lisbon, Portugal back to the finish in Paris.
Check out Mark's KOGA Kimera Premium