Home

Bikes
Support
Discover KOGA
Configure your own bike
Starting from frame to the packaging
Compose your trekking bike based on your needs. Choose the frame, (electric) drive, brakes, wheels, saddle, handlebars, lighting and accessories.
In short, you can completely compose the Worldtraveller-S yourself by means of. of the online configurator. If you are not quite sure, one of the KOGA Signature experts at the in one of the sales points can help you put it together.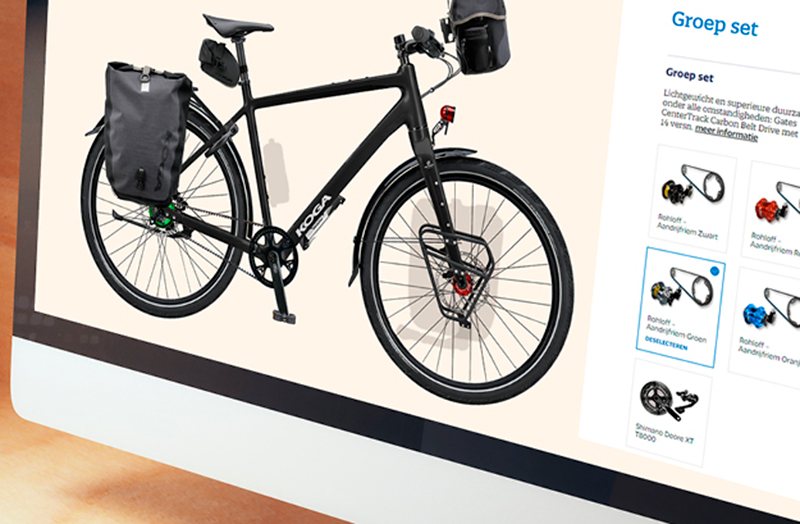 Various possibilities
Within the Signature range you can choose from the E-WorldTraveller-S or the WorldTraveller-S. Which choice is best for you depends on what you will use your bike for.
One mechanic
Your bike is hand built by one certified mechanic in our factory in Heerenveen. One person builds one bicycle so that he can give care and attention to your bicycle and guarantee quality and durability.
Delivery
After ordering your KOGA Signature bike, we will start working on your order. Your bike will be assembled by one of our specialised KOGA Signature Master mechanics. We maintain a minimum delivery time of 12 weeks and you will be notified when your bike is shipped.
The models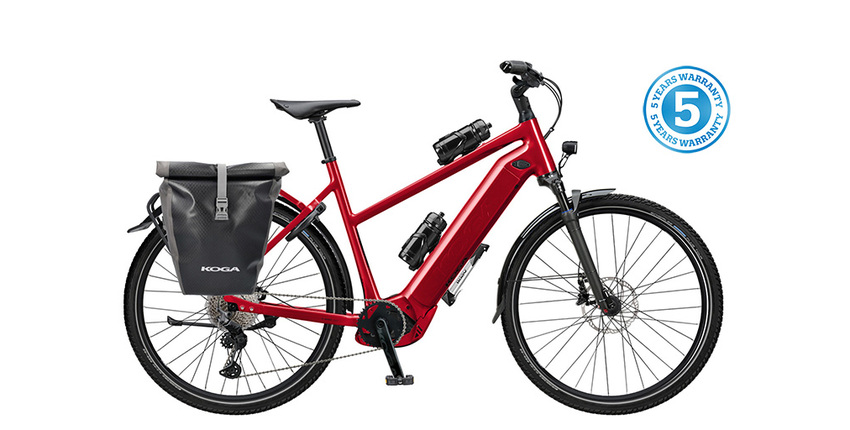 E-Worldtraveller-S
Different frame colours available
Choice of fixed or suspension front fork
85Nm Bosch mid-engine with 750Wh
Can be packed up to 180 kg
Extra wide tyres
Delivery time: min. 12 weeks
Currently with 5 years extended warranty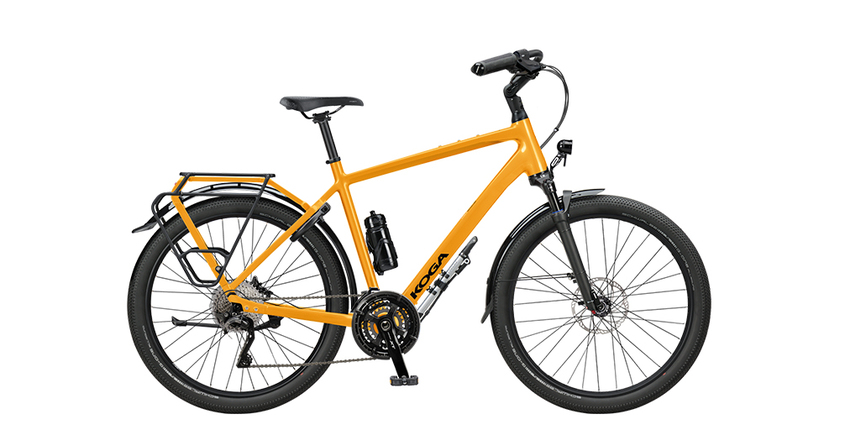 Worldtraveller-S
Choice of different colours

Choice of fixed or suspension fork

Can be loaded to 180 kg

Extra wide tyres

Choice of Shimano Deore XT groupset or Rohloff drive belt

Delivery time: min. 12 weeks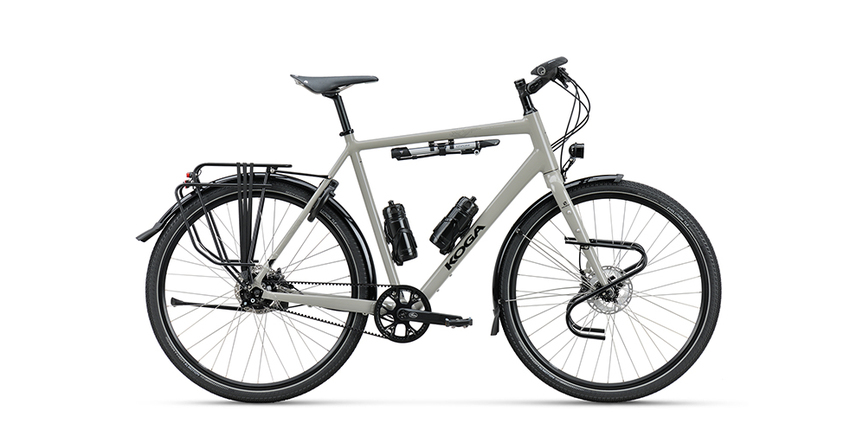 Worldtraveller-S Classic
Choice of colours

Proven for years by Alee Denham

Choice of Shimano Deore XT groupset or Rohloff drive belt

Can be loaded to as much as 120kg

Equipped with high-quality components

Delivery time: min. 12 weeks
Frames (non-classic)
KOGA WorldTraveller-S bikes
Besides KOGA Signature, we also have standard collection models of the KOGA WorldTraveller, Want to know more about the KOGA WorldTravellers? Then read more on the WorldTraveller page.
More advice
The best technology on your WorldTraveller-S
For your new WorldTraveller-S, you can choose from the best technologies. You can select these when you put your bike together. But how do you make the choices?
Want to know more about the Rohloff gear hub? Then read on here >
Want to know more about the Bosch Smart System? Then read on here >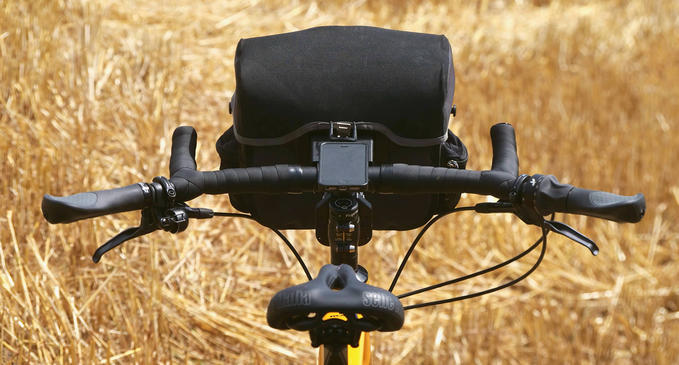 Alee Denham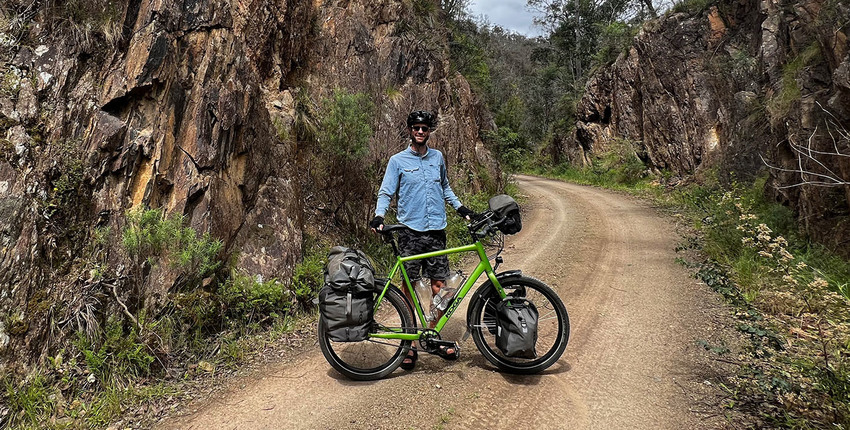 Alee Denham on the KOGA Signature Worldtraveller
Alee Denham is an Australian cycling enthusiast who discovers the whole world on his KOGA Signature WorldTraveller. From his deep-rooted love for trekking bikes, he started a blog that slowly grew into one of the most respected cycling and travel blogs in the world.
Alee Denham on his Worldtraveller-S Classic after 30,000 km
Would you like to know more about Alee Denham?
On tour
FAQ
How can I order a KOGA Signature bike?
You can create a Koga Signature bike yourself easily online through this website or by using the KOGA Signature column at your dealer. After a non binding reservation, the specification will be checked by the dealer and with your final approval entered into production. The bike is then completely hand built by one of our skilled technicians in Heerenveen. Your bike will then be delivered to your chosen dealer.
Media