Home

Bikes
Service
About Koga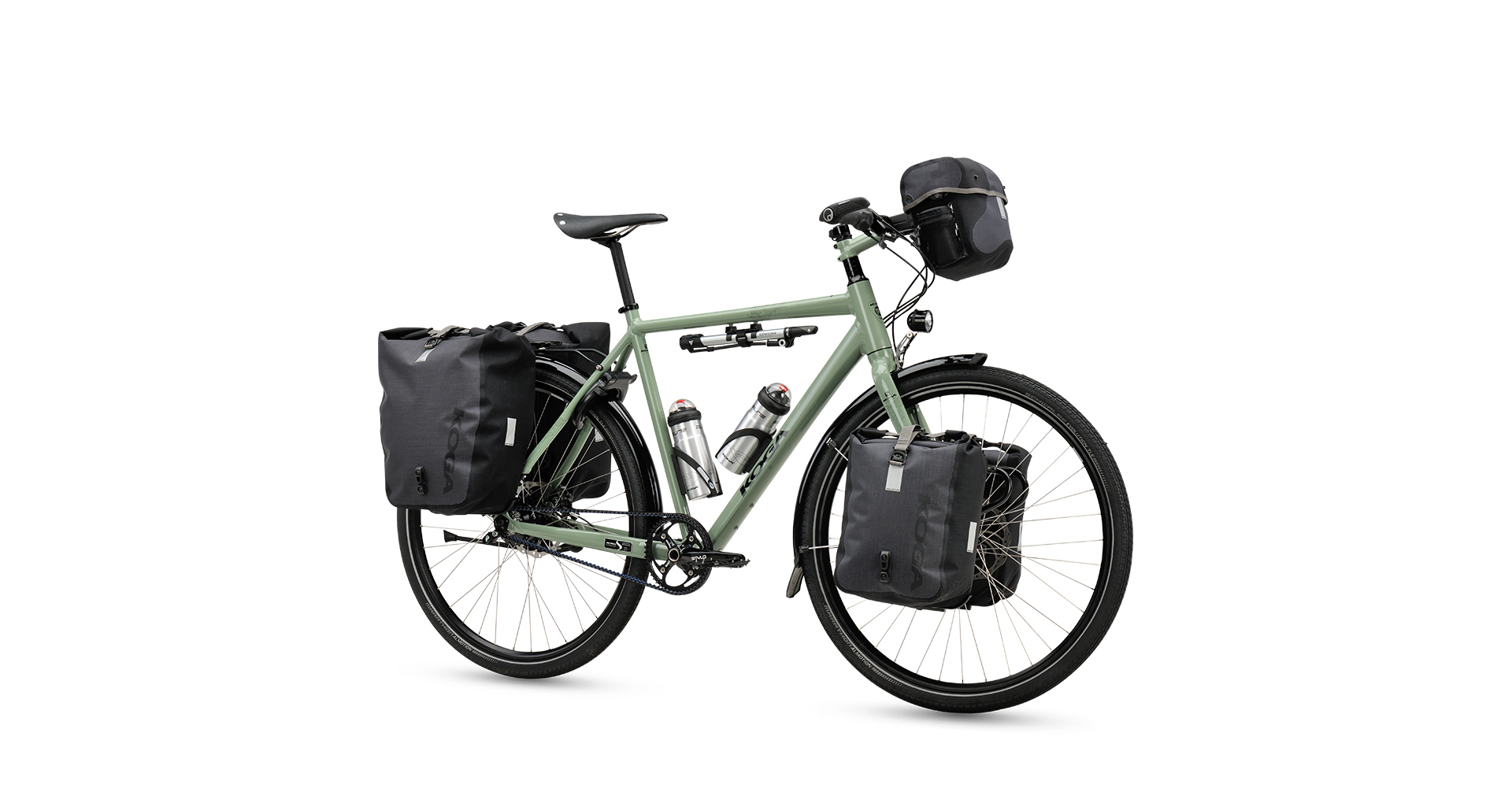 Worldtraveller-S
Anniversary Edition (out of stock)
WorldTraveller S anniversary edition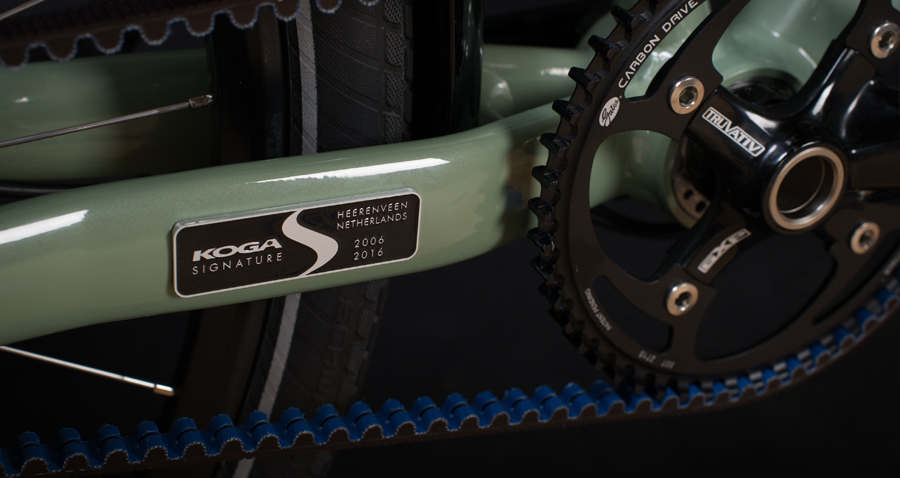 KOGA Signature 2006 - 2016
It's been 10 years since KOGA launched the Custom Order program called Signature into the market. To celebrate this successful first decade, we are introducing a special edition of our latest KOGA Signature WorldTraveller-S trekking bike.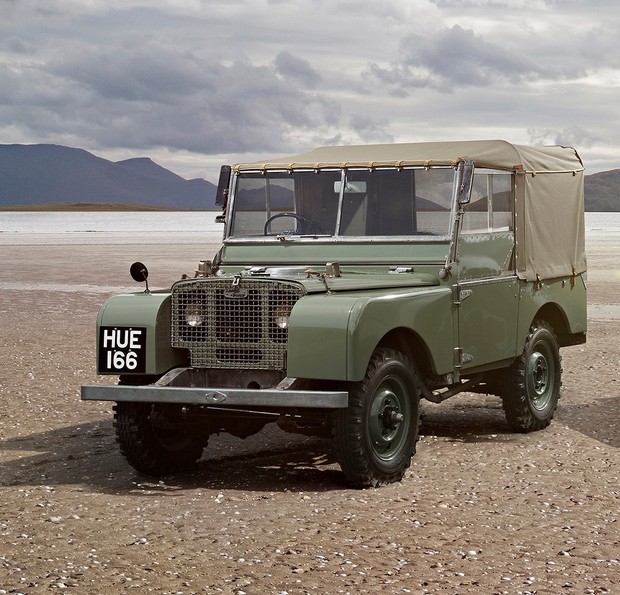 green cockpit colour
Following the second world war, people began to explore remote destinations using the first motorised 4x4 vehicles, such as the Land Rover. The production of these vehicles was not easy back in those days, due to the scare supply of materials. Fortunately, due to the decrease in production of military aircraft, an excess supply of aluminium and green cockpit paint became available. This was put to good use in the production of the Land Rover.
The result of which is the now iconic classic look of the car, the genes of which are shared in the KOGA Signature with its outstanding character and toughness. KOGA pays homage to this car through the development of a special WorldTraveller Signature, which embodies yesteryears spirit of adventure but supported by the very latest in technology.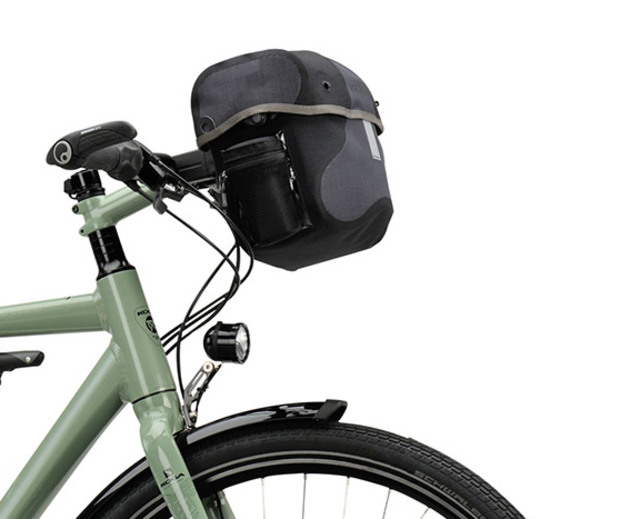 high-quality trekking bike with bags
This anniversary edition features an exclusive modern variant of the green cockpit colour and is assembled with high-quality components such as the Rohloff Speedhub, a Gates CDX belt drive, MT5 Magura disk brakes, full SON lighting, Supernova USB charger and Almotion 50mm Schwalbe tires. This high-quality trekking bike additionally comes complete with matching KOGA Ortlieb saddle bags and an anniversary badge. The retail price of this limited edition bike is € 4999, orders can be placed from the 1st of September to December 31st, 2016.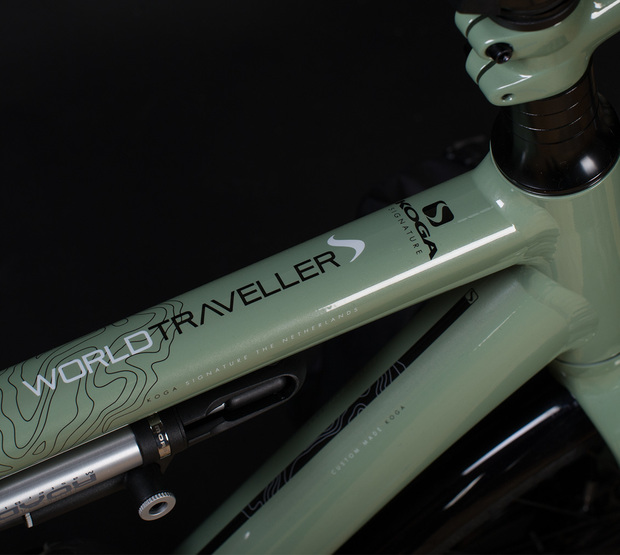 LIMITED AVAILABILLITY
To ensure the exclusivity was chosen for a limited order period of only 3 months; from 1 September to 1 December 2016.
The retail price of this limited edition bike is € 4999
Delivery is scheduled for 2nd half of January 2017.
Bike specifications are fixed, however, in terms of frame size and shape have free choice.
We offer the bike in:
Mixed version in the sizes 47, 50, 53, 56 & 59cm
Men's version in the sizes 50, 54, 57, 60 & 63cm
This anniversary edition can only be ordered from your Koga Signature Dealer (ie not via the configurator).