Home

Bikes
Support
Discover KOGA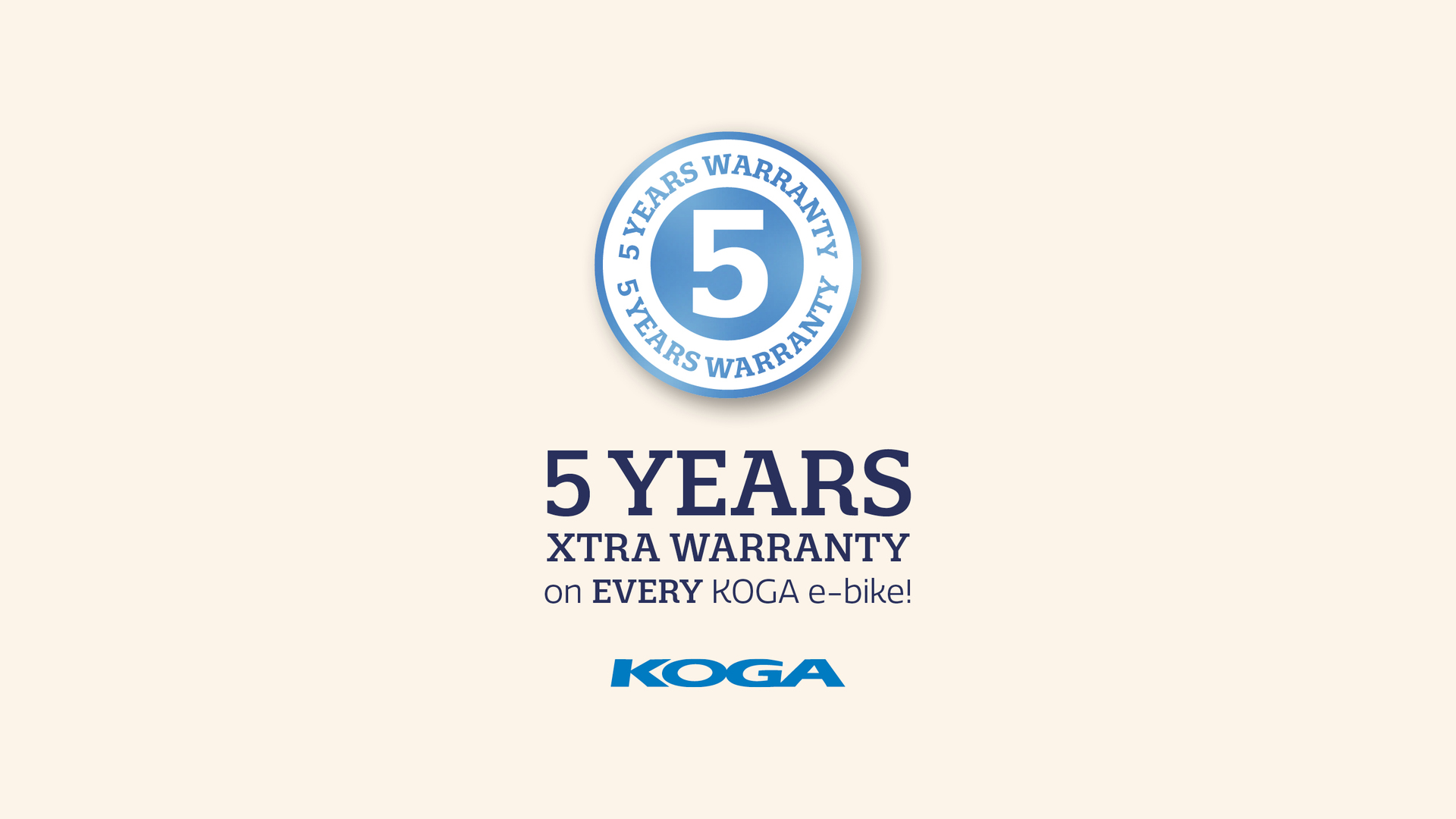 5 Years XTRA warranty on every E-bike
5 years of carefree cycling without unforeseen costs
KOGA is temporarily extending the warranty on your electric bikes from 2 to 5 years. This is valid on the entire KOGA E-bike range.
Would you like to know more about this promotion? Please read more below.
Do you want to find an E-bike right away? View our product range via the button below.
Warranty on the entire E-bike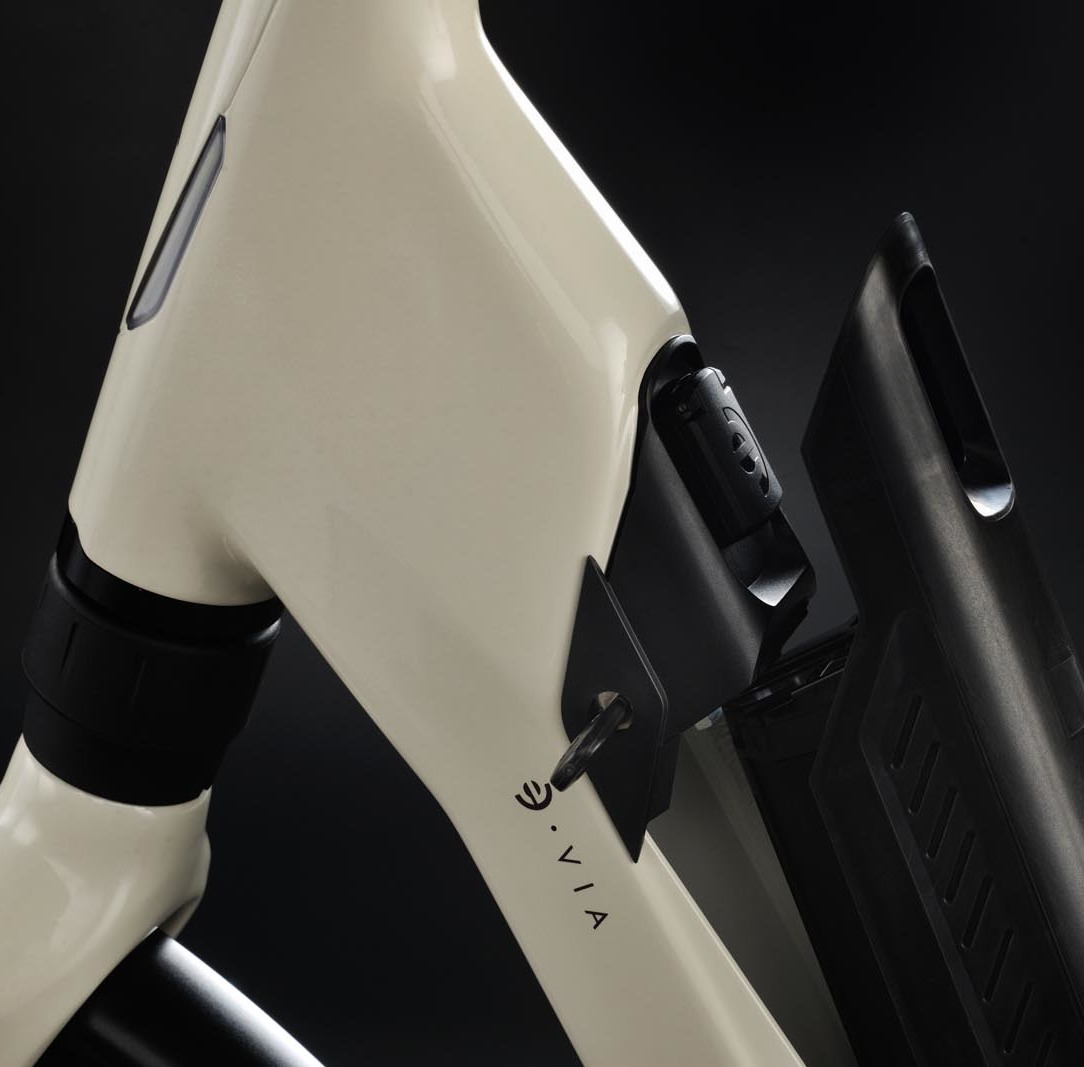 Including electrical parts
All mechanical and electrical parts of your E-bike are covered by this 5-years XTRA warranty promotion (excluding wear and tear parts). This means the extended warranty also applies to the battery, motor and display.
If your E-bike unexpectedly breaks down due to a material or construction fault, your E-bike will be repaired free of charge. You will not be charged for the parts or labour.
What does this mean for me?
The standard manufacturer's warranty we have at KOGA is already unique, with a 25-year warranty on the frame.
Now, in addition to the standard manufacturer's warranty, we temporarily offer a 5-year warranty on the parts below as well;
Frame: 25 years

Carbon frame: 10 years

Fixed front fork: 10 years
Front suspension fork:
from 2 to 5 years

Paintwork frame and fork: 5 years

Other paintwork and chrome parts:
from 2 to 5 years

All other (including electrical) parts:
from 2 to 5 years
With this, you pedal for 5 years without any unforeseen costs.
Promotional conditions
Promotional conditions 5 years XTRA warranty
These promotional conditions are additonal to KOGA's regular warranty conditions. KOGA is a trade name of Accell Nederland BV (Accell). By participating in the promotion, the consumer agrees to these promotion conditions.
Promotion description:
During May 1st 2023 to December 31st 2023, XTRA warranty applies to all KOGA e-bikes (from 2 to 5 years).
Promotion conditions:
This promotion is valid only on purchase and delivery of an KOGA E-bike at an authorised KOGA vendor

and while stocks last.

The purchase and delivery of the bike must take place within the specified promotion period from May 1st 2023 to December 31st 2023.

The dealer registers the bike at KOGA, this date also serves as proof that you are eligible to participate in this promotion.

The dealer does not charge for this XTRA warranty.
The regular warranty conditions also apply.

Accell is entitled to adjust, limit, extend or otherwise change the promotion.

By participating in this action, the participant agrees that Accell and the (auxiliary) persons it engages may process personal data such as name, address, e-mail and other necessary personal data for participation in the action and further stored and used within the scope of this action and to inform you about KOGA news and actions. More information on how we handle your privacy can be found on our privacy page.