Home

Bikes
Support
Discover KOGA
The e-bike with extra power
The speed pedelec is an electric bike with a hefty dose of extra power that lets you get from A to B very quickly. The biggest difference between an e-bike and a speed pedelec is the maximum speed. A speed pedelec goes up to 45 kilometres per hour, making it ideal for travelling longer distances quickly. Whereas a normal electric bike is only allowed up to 25 kilometres per hour with assistance.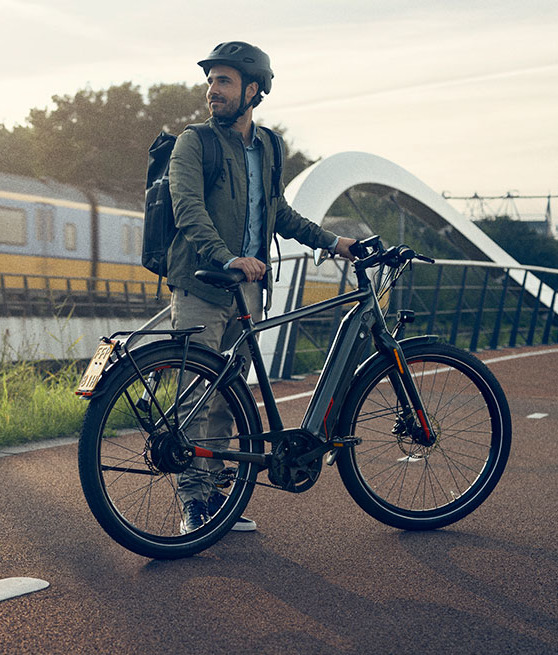 Does a speed pedelec suit me?
To reach the speeds of a speed pedelec, you do have to exert yourself, which is why it is possible to ride this bike slower. Which also allows you to use it as an electric bike in situations. A speed pedelec is ideally suited for people who move around sportily, but desire ultimate comfort.
The KOGA PACE B20 is our speed pedelec. The regulations for speedpedelecs differ per country. In many countries drivers and passengers must wear an approved moped helmet (standard ECE 22.05). As far as we know, it is not permitted to wear a special speedpedelec helmet (standard NTA 8776). Speed pedelecs are not allowed to ride on the cycle track.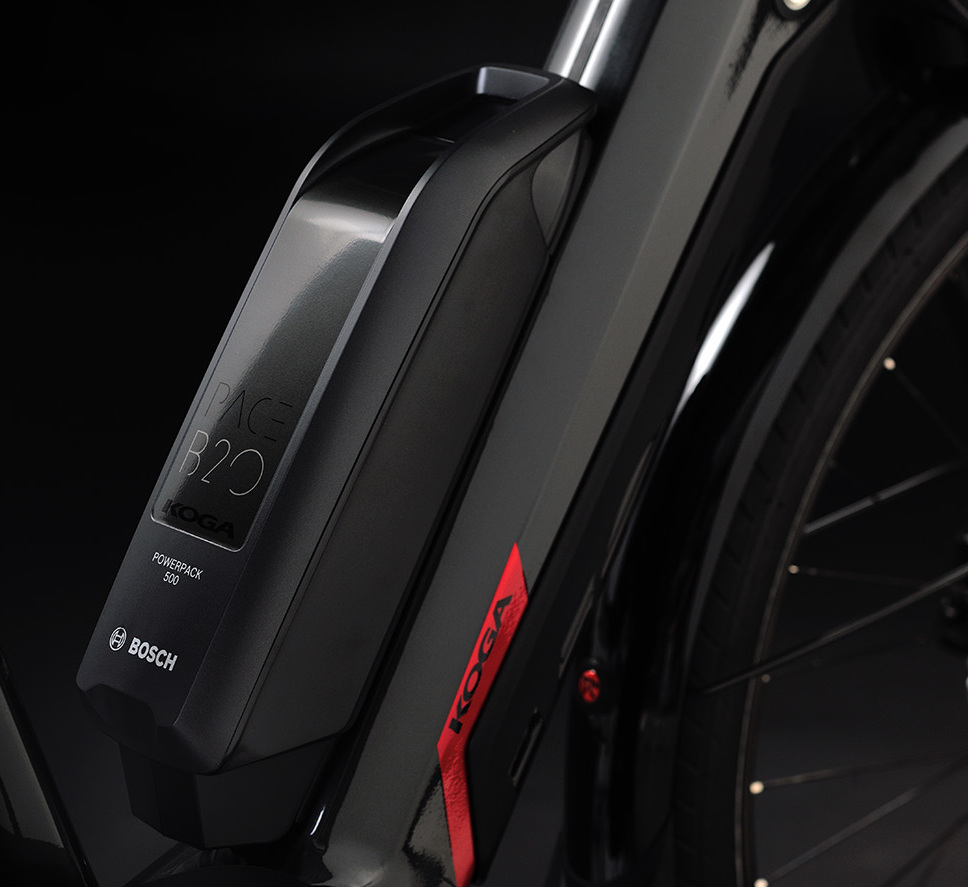 Advantages speed pedelec
The PACE B20 feature a high-quality belt drive, in addition to being low-maintenance. Some advantages at a glance:
Gradual drive
Range of standard 75 km (PACE B20 expandable to 150 km)
Sporty seating position with comfort
Silent engine
Removable batteries
Our KOGA Speed pedelec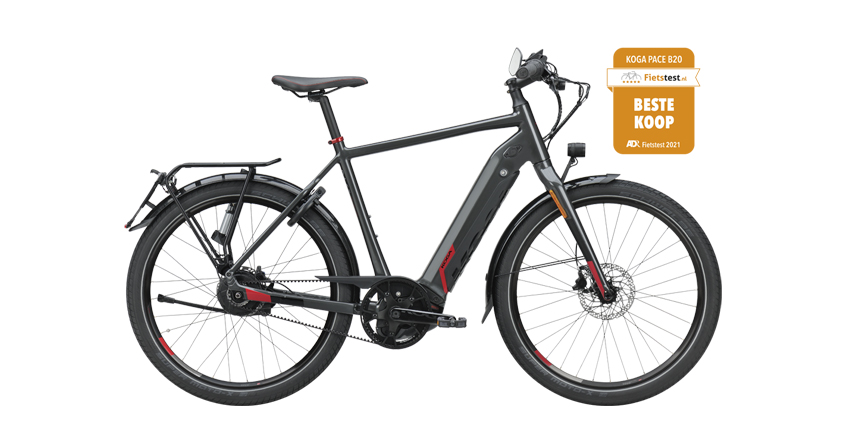 PACE B20 Powertube
Sporty and powerful speed pedelec, for long distances
Option for extra battery and double range
High-quality belt drive
Powerful Bosch Speed mid-mounted motor
Safety for speed pedelecs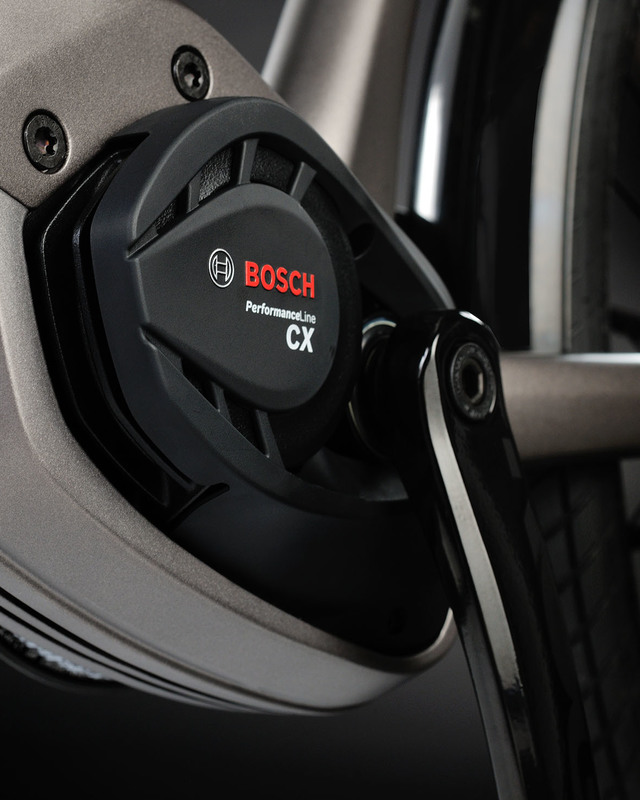 Speed pedelec ground rules
To ride a speed pedelec, you are required to hold a valid moped licence or car licence B and be at least 16 years old. The speed pedelec crosses the moped path, but also the carriageway. The speed pedelec therefore carries a number plate and you need to know all the traffic rules to be able to ride safely on the road with the speed pedelec. A speed pedelec also does not allow you to use the cycle lanes, as the pedelec can travel up to 45 kilometres per hour.
KOGA speed pedelecs
The KOGA PACE B20 speed pedelec is a safe mode of transport. The bike itself is sturdy and robust and is equipped with thick tyres. That's going to make you feel confident. As a rider, you contribute to the traffic in which cars and motorbikes also participate. That means you may find yourself in different traffic situations than on a less fast bike. We therefore recommend staying well informed about traffic rules and taking them seriously. Those who are prepared to do so will have a lot of fun with the speed pedelec. Put the car on sale already!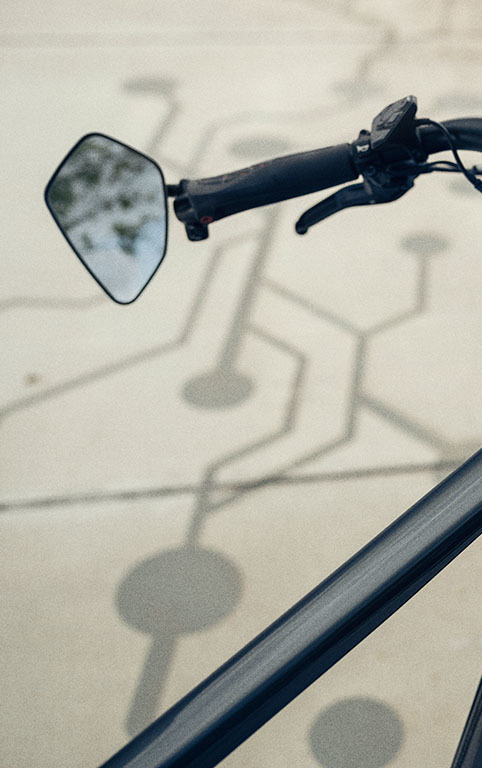 To take into account
Helmet
For speed pedelec, there are certain safety measures mandatory in traffic to be able to cross the road safely. For instance, it is mandatory to wear an approved helmet. An approved helmet provides more protection at the back of the head and temple. Wearing a helmet provides more of your own safety on the road. If you go on the speed pedelec, put on an approved helmet. A selection of good bicycle helmets can be found on XLC's website.
Rear-view mirror
A rear-view mirror, like the helmet, is compulsory on a speed pedelec. The rear-view mirror provides a better overview on a speed pedelec. This leads to a more confident feeling, as you have a complete overview of the traffic situation. The rear-view mirror allows you to quickly see other road users, eliminating the need to look over your shoulder. The rear-view mirror makes the speed pedelec safer, as you always have a complete overview of the situation in front of and behind you.
Regular e-bikes
The speed pedelec differs from the e-bike on speed and the requirement of helmet and mirror. The regular e-bike is also a safe means of transport on the road, but you can make it even safer for yourself. Because the control buttons are placed right next to the handlebar, you can operate your electric bike without taking your hands off the handlebars. When getting on your e-bike, keep your balance in mind. An electric bike is heavier than a normal bike. Therefore, it is important that you can easily touch the ground with both feet to avoid dangerous situations. You can find the weight of the bike on the product page of one of our electric bikes.
Which helmet for the speed pedelec?
The requirements for a helmet vary from country to country. It is therefore important to read up carefully before buying or using a speed pedelec.
The main features of a speed pedelec helmet:
The helmet has a thick foam layer, because this helmet is thicker and thus you have more protection if you fall at high speed. The protective layer of a speed pedelec helmet is important for safety.
The helmet has a better fit, providing a better connection to the head and better protection during a fall. Also, the helmet is lower at the back and at your temple.
Experience the speed pedelec